About Us


Croatica travel agency was established in June 2007 and is 100% in Croatian ownership.
Maja Čupić Šoletić - Owner and General manager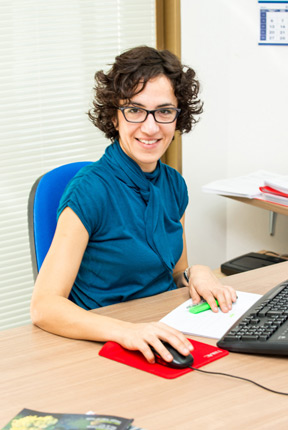 I grew up on Ciovo Island near Trogir and after graduating the high school I went to study at the Faculty of Tourism and Foreign Trade in Dubrovnik. After graduation, I started to mediate in renting of private accommodation for my family. Those were the years when Internet just began to be used for the booking of private accommodation. At the same time with this "private" business, I worked as a receptionist, and then in sales department for the hotels Babin kuk as part of a team of one of the largest hotel groups in Croatia - Valamar. There I learned a lot about the rules of professional behaviour in tourism and business organization and that helped me a lot with starting my own agency.
Since I successfully used Internet in renting private accommodation, very soon the number of the owner and satisfied guests began to increase and I started to create the idea of starting private business as an agency which will deal with the mediation of guests arrival in private accommodation in Croatia. Emphasis was in the exact presentation of each apartment so the guests can make the right decision in selecting accommodations for their vacation. After the discussion of the idea in June 2007 I decided to leave the job at Valamar group and start my own agency.
Personally I really love to travel and so far and I visited Italy, Spain, Portugal, Ireland, Great Britain, Holland, Hungary, Czech Republic, Austria, Germany, France and Greece and I always try to think as a guest because I believe that only such an approach can provide a quality service.
Each year we try to improve our business and we are pleased to say that we are very successful since more than 99% of our guests say that they would trust CROATICA for their next holiday rental in Croatia. A lot of our guests reports us with positive impressions and they thank us for all given advices for their successful holidays. We are aware that all people wait for their vacations so they could find a piece of peace and pleasure in these stressful times so we dedicate maximum to every guest with an individual approach.
At the moment Croatica travel agency has four full-time employees, two associates, around 600 accommodation units in offer and more than 300 partners - owners of private accommodation and more than 12 000 guests who trust us.
Croatica travel agency staffs are all with college degree, with excellent language skills and professional behavior in tourism and I am extremely proud with their work and contribution.
Ivana Mrđen-General sales manager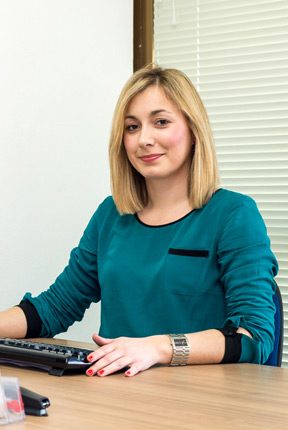 I have been working n Croatica since April 2008. I graduated the Faculty of Tourism and Foreign Trade in Dubrovnik. Upon graduation I wanted to work in tourism and Croatica was an excellent choice. Dynamic job, communicating with people and a great working atmosphere are what makes Croatica really special. It is very important to have the ability to effectively interact with people, business has to be very organized and attention must be dedicated to providing the highest standards for the guests. By nature I am very cheerful person so kindness is not hard for me, both in dealing with guests and in dealings with colleagues.
Since February 2010 I have been working as an office manager, therefore I am responsible for managing the overall operations of the Agency, implementation of business plans, market monitoring and, most important, communication with guests and accommodation reservations... Given trust is an additional motive to continue improving my performance, to learn and progress even more. Guests want to get all information they need and I wish to offer them as much as possible since the main motto for Croatica is to have a satisfied guest.
I speak fluent English and Italian and currently l am studying the French.
I enjoy traveling and meeting new people and new places. So far I visited Amsterdam, a city of rich history, numerous parks, museums, beautiful canals ... I also visited Prague, a city with a magical architecture and many beautiful old buildings and Ljubljana, the capital of Slovenia. I visited also the whole Croatian Adriatic coast, so I was in all the places that we offer to our guests which is very important for a good offer and detailed information.
Antea Bjeliš - Sales manager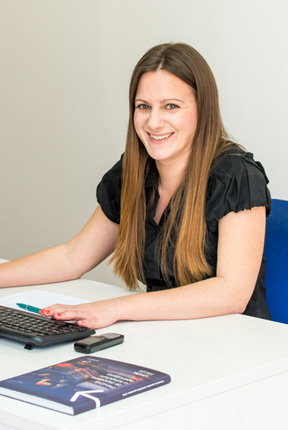 I am working in Croatica agency as reservation agent since 2012.
After my graduation from American College of Management and Technology, I worked within tourism and hospitality industry. My professional development started from the bottom positions up in tourist agencies and hotels, which provided me with significant understanding of the organization within one company as well as the approach needed when dealing with various clients.
I enjoy being a part of the fast changing and exciting tourism business since it gives me opportunity to communicate with different people and get to know different cultures. It satisfies me the most when I have the opportunity to meet the client's needs and help them choose the best destination for their vacation. It is very important to have the organizational skills and to be people oriented in order to understand the requirements and expectations that need to be fulfilled.
When deciding where to travel and spend their vacation, people are being very cautious and like to be provided with as much information as possible so everything goes smoothly. Therefore, I am focusing my job to assist them make the best memories as memories are the ones that we always carry with us.
Marija Guljelmović - Public Relations manager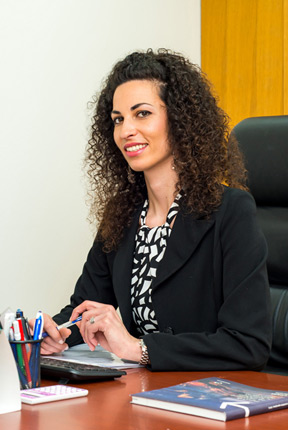 I have been working in Croatica travel agency since March 2013. By nature I am a very social and communicative person and working in tourism was a logical choice for me, especially living here in Dubrovnik – the pearl of the Adriatic and the whole Croatian tourism.
I graduated from the Faculty of Tourism and Foreign Trade. I consider working in a travel agency is a really excellent choice for my further professional improvement.  A positive working atmosphere and rich professional experience of agencies employees, makes the everyday responsibilities (communication with owners and data updating) easier and more interesting. We try to provide our guests the best service, and their given trust and positive impressions are an additional motivation for the future.
I speak fluent English and French, and also have basic knowledge of German and Italian.
Except  working in hotels like receptionist,I also have a six years of flying experience as a cabin crew. I traveled  and visited more then 40 countries in a four diffrent continents where I have experienced many diffrent cultures and met many diffrent people. I think that is an advantage that helps me a lot to continue my work in the tourism industry. All those positions gave me a good comunication skills, experiance in professional behavior and general public relation.
Croatica travel agency
Ćira Carica 3
20 000 Dubrovnik
Telefon +385 20 435 555
Fax +385 20 435 555
GSM +385 91 531 16 14 , +385 92 202 07 73
E-mail: info@online-croatia.com