| | |
| --- | --- |
| 96.45% | 93.55% |
| gostiju bi povjerili CROATICI izbor za idući odmor. | gostiju bi preporučili privatni smještaj prijatelju. |
Dojam gosta o smještaju
Apartman Sergio (Dubrovnik) »
Apartman Celtis (Župa Dubrovačka) »
Apartman Ankica 2 (Trogir) »
Apartman Sonja (Kaštela) »
Studio Mandic**** 2 (Mastrinka) »
Apartman Oreb 1 (Koločep) »
Apartman Tudor 2 (Okrug Gornji) »
Apartman Epidaurus 1 (Cavtat) »
Studio Stepic 1 (Okrug Gornji) »
Studio Mandic**** 2 (Mastrinka) »
Apartman Split (Split ) »
Apartman Leona 2 (Okrug Gornji) »
Villa Melita 3 (Okrug Gornji) »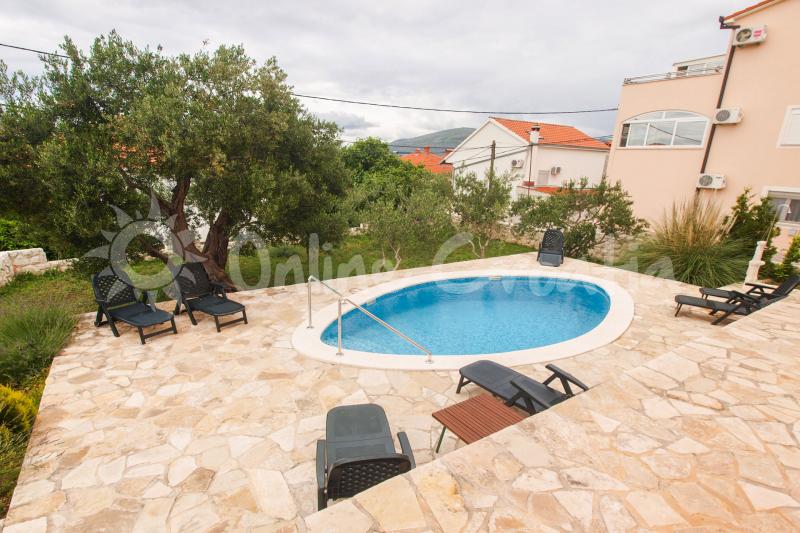 Karen S., United Kingdom (29.05.2012-05.06.2012)

"Beautiful apartment with an amazing view over the sea, superb location, lovely beach and a nice choice of restaurants, we were just out of season so we had the swimming pool to ourselves, I thoroughly recommend this apartment and hope to come back again next year, many thanks! ."
Villa La Piedra Big (Slatine) »
Villa Melita 1 (Okrug Gornji) »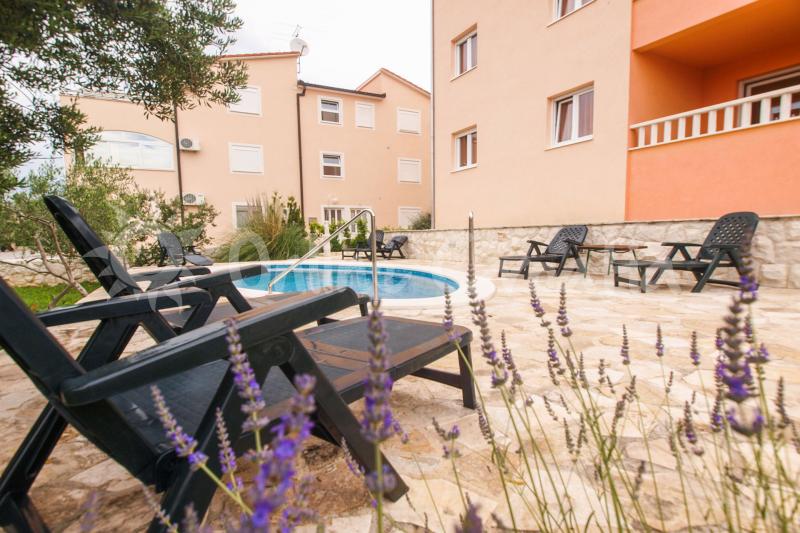 Jaymi Y., (05.09.2011-09.09.2011)

"I would trust Croatica for my next holiday, there were extremely helpful with answering my queries. Villa Melita 1 is lovely apartment with terrace and pool. Clean and well equipped modern kitchen. Very close to the beach, 5 mins walk. We enjoyed our stay at Villa Melita a lot. ."
Studio Strunje 3 (Marina) »
Apartman Simic 3 (Mastrinka) »
Apartman East (Koločep) »
Melissa H., (28.07.2011-04.08.2011)

"Apartment East was delightful. I would definetly reccommend it to a friend. Our hosts were very friendly and helpful with our luggage and any information we needed about ferries etc. The balcony looked out over the harbour and all the equiptment in the flat was clean and useful. The apartment was very clean and light. The location was lovely although up a bit of a hill - there was a ramp most of the way up from the harbour so that we could easily wheel our luggage for most of it. The beach was lovely and sandy with clear water for swimming and very safe for small children as it was shallow. We would rate everything at 5. We would trust Croatica for our next holiday rental. Many thanks for all your help. ."
Apartman Lukre 1 (Dubrovnik) »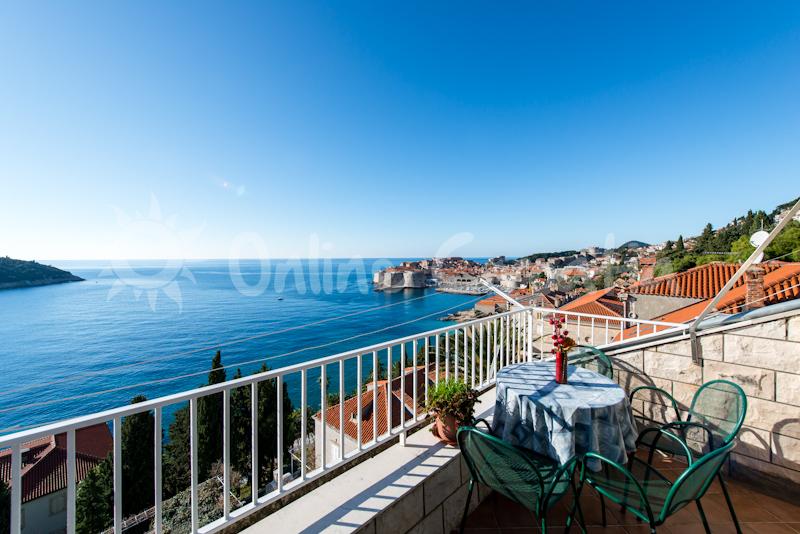 Andrea Z., Slovakia (Slovak Republic) (23.07.2011-30.07.2011)

"I want to thank you for our the most beautiful holidays, Dubrovnik is the most beautiful city we´ve ever seen. The location was excellent, we had really amazing view from Apartment Lukre 1 to the old town and Lokrum island and had everything nearby - beach, the city centre, port... We spent our holidays active - visited city walls, fortresses, Elaphite islands, Lokrum,... also every day we were swimming in the sea – sometimes the beach (Banje) was overcrowded. Apartment Lukre1 was nice furnished, Mrs. Maja Novak was very kind and always helpful, she gave us a lot of useful information about the city and surrounding area. Please give Mrs. Maja our thanks for everything. Thank you very much for your excellent service, you always answered our questions and handle all of our satisfaction. We spent unforgettable holidays! ."
Rose sa jacuzziem (Mastrinka) »
MARC S., France (03.07.2011-09.07.2011)

"Nous avons fait un séjour remarquable de 7 jours en début juillet 2011 à l\'appartement Rose de Villa Palada. La localisation de l\'appartement est excellent avec une superbe vue sur l\'Adriatique. Les services et équipement offerts étaient impeccables pour une famille (4 personnes). Sans hésitation une note d\'appréciation globale de 5 (score de 5). Madame nous a accueilli comme des amis de longue dates (apéritif, conseils pour visiter la région, etc.). Sans hésiter nous conseillerons cet appartement pour des amis. Nous ne connaissions pas le site de Croatica, mais souhaitons l\'utiliser une prochaine fois pour toute nos réservations..Merci encore!."
Apartman Lukre 1 (Dubrovnik) »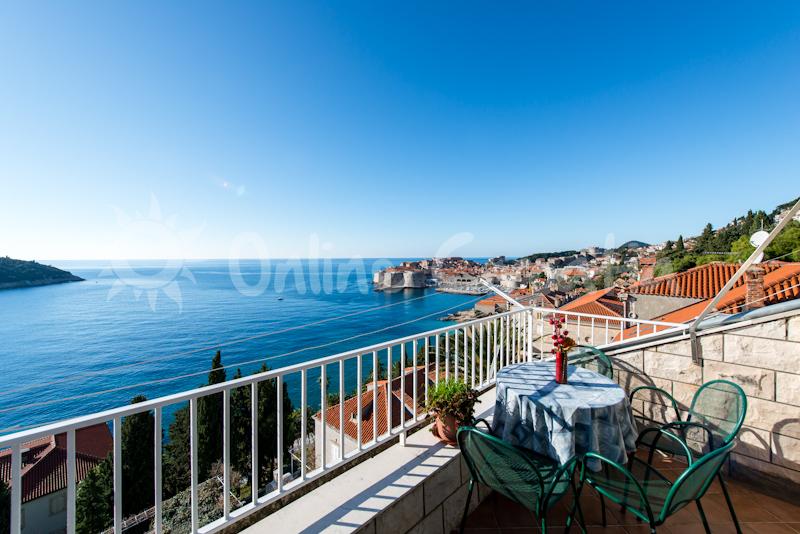 Graciela A., Spain (02.09.2010-05.09.2010)

"Apartment and its owner were wonderfull. Maria is a nice woman, she was very kind with us And I want to tell you that it was an excelent decision for us. We liked very very much everything. The days we stayed there were one of the most beautifull pleaces we stayed. I want to tell you thank very much for your recomendation. I would absolutely recommend this apartment to a friend, it is beautifull, clean and charm. Everything was perfect. So finaly I hope to return some day again ."
Apartman Marija 3 (Dubrovnik) »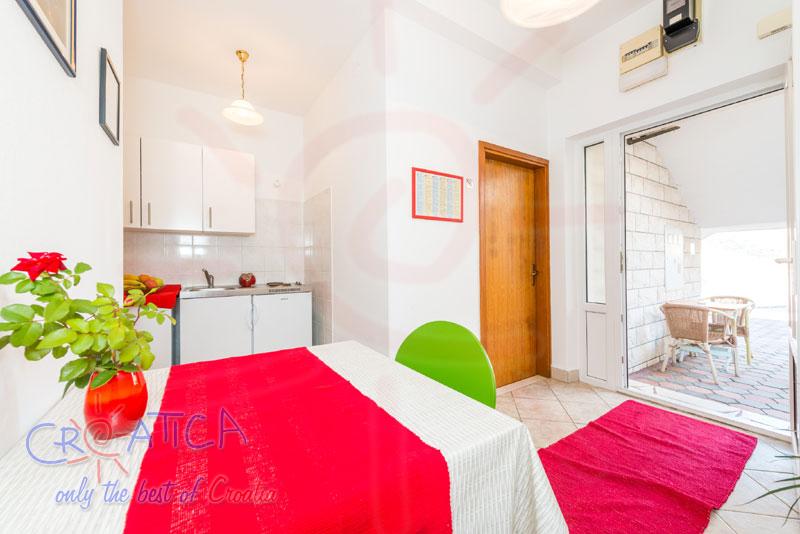 Sivan R., Israel (28.08.2010-31.08.2010)

"My friend and I enjoyed very much our stay at Apartment Marija. The apartement was lovely, with everything we needed, and clean. The staff were very kind and helpful, giving good advice about night life, touristic sites, transportation, etc.. Although a bus ride to the center, the bus stop was just by the apartement and buses passed about every ten minutes. There is a lovely pavillion close by which leads to a nice beach with cafes and restaurants.."
Apartman Josko 3 (Brač) »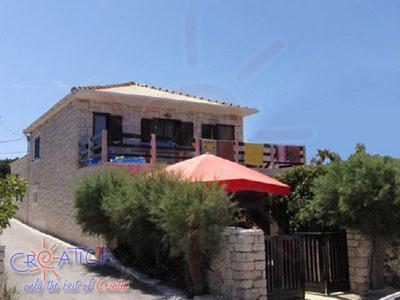 Anna R., Italy (21.08.2010-28.08.2010)

"L\'APPARTAMENTO E\' STUPENDO. E\' CONFORTEVOLE E ARREDATO CON MOBILI NUOVI DI OTTIMO GUSTO E FUNZIONALI. LA POSIZIONE E\' IDEALE PERCHE\' TRANQUILLA. I PROPRIETARI SONO DELLE PERSONE FANTASTICHE, CORDIALISSIME E GENTILISSIME. Le preciso che ho votato 5 per tutto (che è il massimo) e che l\'appartamento (e i proprietari) meriterebbero il 10 con lode (che è il massimo voto in Italia). ."
Apartman Mar Deluxe 2**** (Seget Donji) »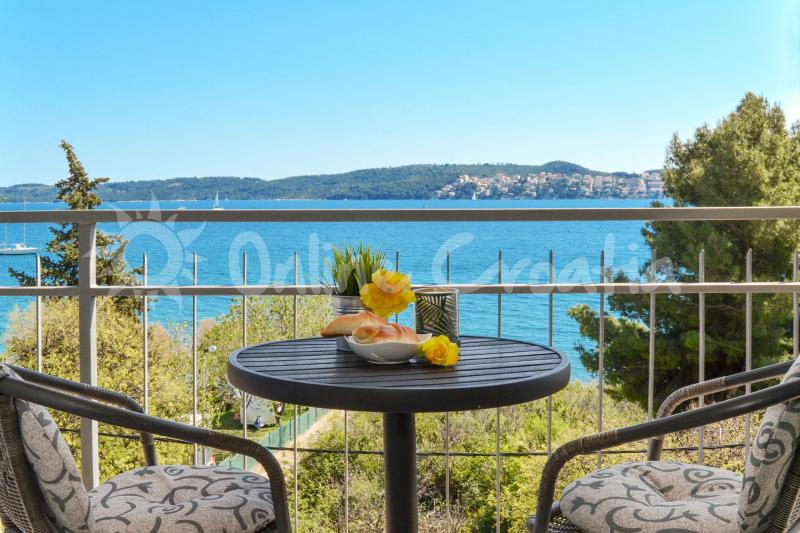 RUNARVOT M., France (21.08.2010-28.08.2010)

"Appartement de standing, neuf, très propre, à 30m de la plage, très calme. Merveilleuse vue sur la mer et les îles depuis le balcon, idéal pour prendre le petit déjeûner. La plage est très bien en regard de l\'ensemble des plages que nous avons vues en Croatie, et surtout elle n\'est pas surpeuplée. A partir de l\'appartement, il est possible de rayonner jusqu\'à ZADAR, SIBENIK, la KRKA, SPLIT, OMIS, etc... Lieu de séjour idéal.."
Studio Gorica 3 (Dubrovnik) »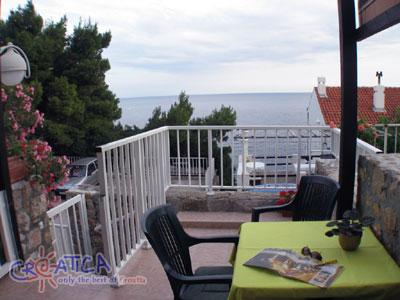 Claire C., France (20.08.2010-27.08.2010)

"Nous avons été très satisfaits de l\'agence Croatica. L\'agence nous a proposés de nous envoyer des photos supplémentaires ainsi que toutes les informations dont nous avions besoin et a ensuite tout fait pour que notre arrivée se passe le mieux possible. Appartement idéalement situé, au calme avec une vue superbe sur la mer et à seulement 20/25 minutes à pied de la vieille ville. Il y a tout ce qu\'il faut (lave-vaisselle, vaisselle, lave-linge, climatisation, téléviseur...) et l\'appartement dispose d\'une terrasse. Il y a également une plage magnifique à seulement 5 minutes à pied. Les propriétaires sont très charmants, ils ont pris le temps de nous indiquer les monuments à visiter et les restaurants où aller. Nous avons passé des vacances très réussies!."
Apartman Sergio (Dubrovnik) »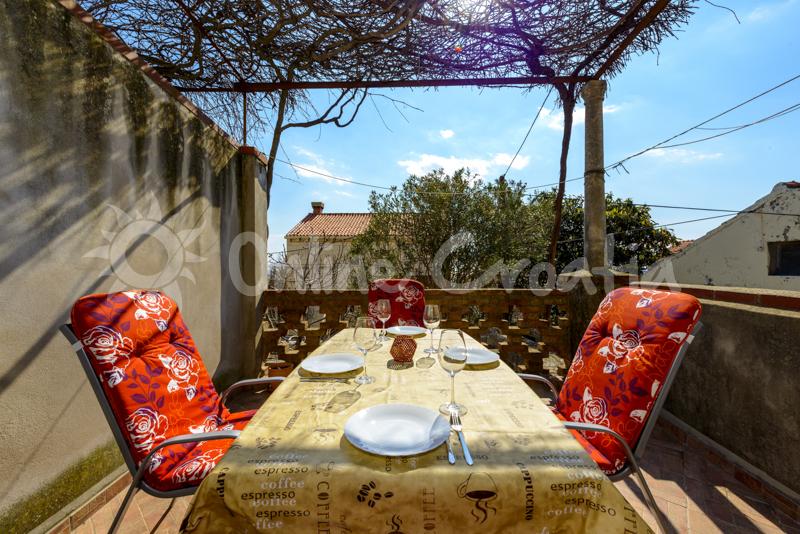 Bors M., Romania (15.08.2010-22.08.2010)

"It was a lovely holiday. I think, one of the best I ever had. I would definitely recommend the apartment to a friend. it has very nice view, the location is very good, it is very clean and peaceful. Also, the owners were very nice people and they made our stay enjoyble by bringging us into the croatian life style. CROATICA did a very good job indeed. Many thanks for your support and keep up the good work :) ."
Apartman Mar Deluxe 1 (Seget Donji) »
Apartman Slatinka (Okrug Gornji) »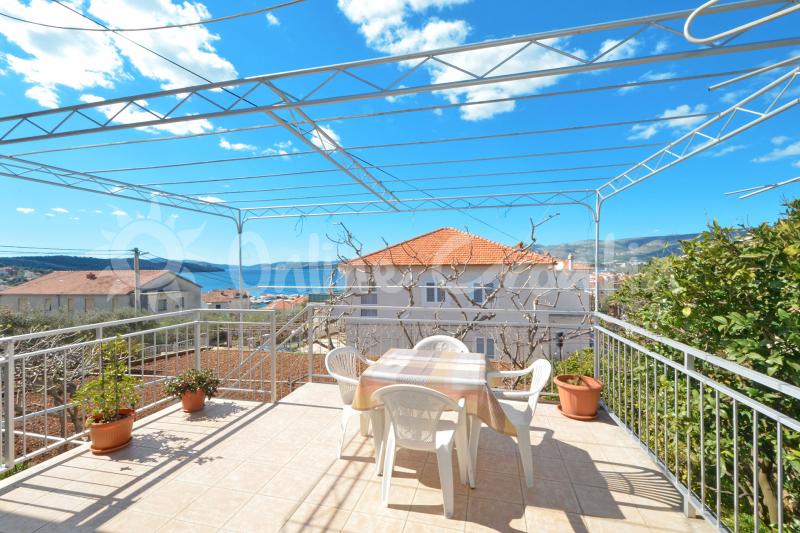 Alvaro S., Italy (07.08.2010-14.08.2010)

"Senza ombra di dubbio che consiglierei ad un amico e/o familiare questa casa.. E\' un alloggio spettacolare, consigliatissimo. Mi affiderei al 100% di CROATICA.. Una gentilizza e disponibilità UNICA. Equipaggiamento merita più di 5. Ottimo, niente da dire.. C\'era di tutto e di più.. Complimenti. Posizione ideale per coloro che amano il mare, la tranquillità. Le spiagge molto belle, pulite, sempre piene di gente.. Forse erano un pò piccole ma son dettagli, niente di importante. Era tutto perfetto. Le stanze comodissime, il bagno molto spazioso, la cucina ideale.. Tutto perfetto. ."
Apartman Nina 1 (Vinišće) »
Apartman Residence (Dubrovnik) »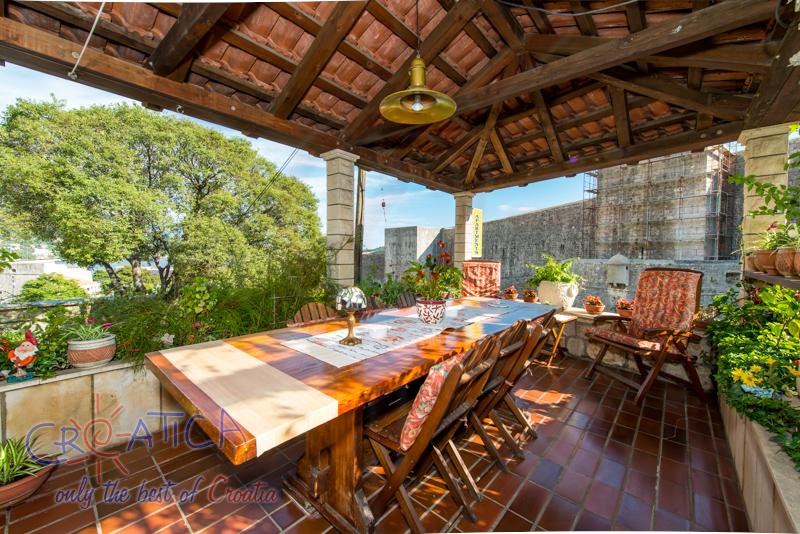 Lepage P., Canada (17.07.2010-24.07.2010)

"Probably one of the best location you can find in Dubrovnik, 150 meters from the Stradum but just enough tucked away from the moise so that it is a very quiet area. One of the only appartment offering a great terrasse (for 10 people). Very good service and support from the team at Croatica .."
Apartman Sveti Kriz 1 (Arbanija) »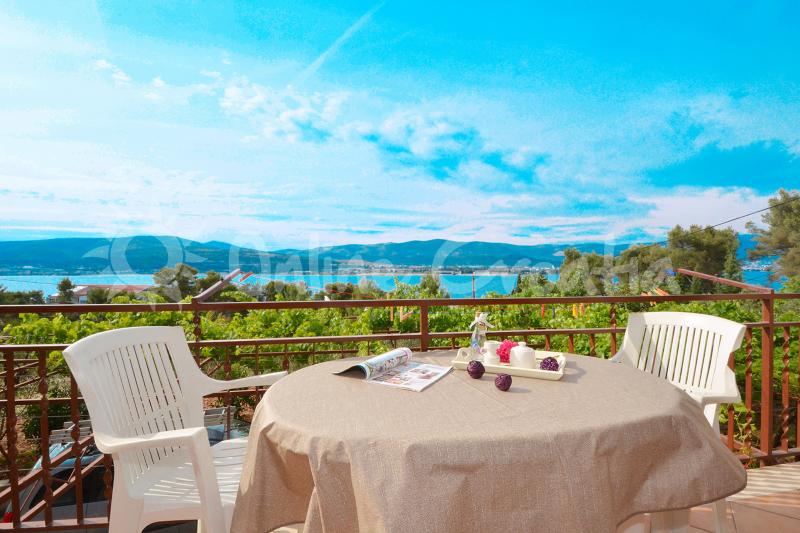 Carmine T., Italy (16.07.2010-29.07.2010)

"Io ed i miei amici siamo rimasti molto soddisfatti degli appartamenti d Sveti Kriz, il proprietario è stato gentilissimo, la casa è ben arredata e dotata di tutti i comfort la posizione molto buona ed anche la spiaggia noi daremmo un bel 5/5 a tutte le vostre domande, grazie per avercela consigliata e probabilmente ci torneremo! ."
Apartman 2 Palms (Dubrovnik) »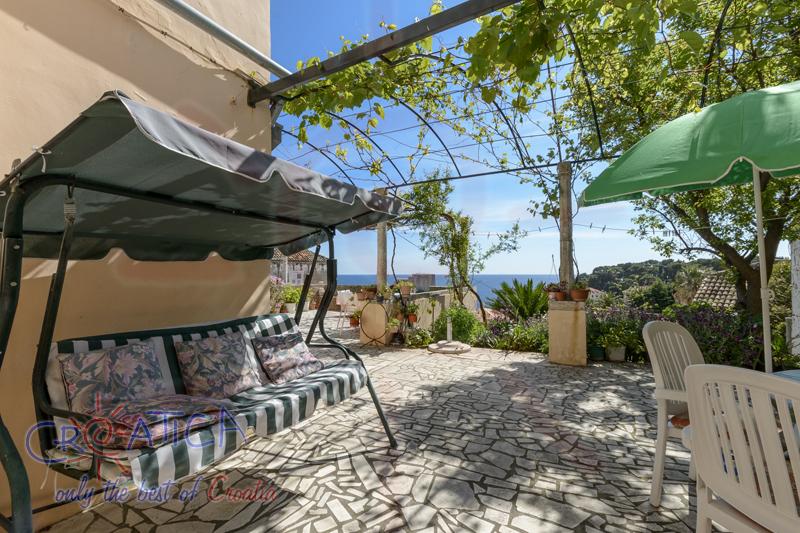 Christopher S., France (10.07.2010-17.07.2010)

"The apartment was in a great location, with great views and close to the town centre. It was clean and we had everything that we needed. The hosts were also very friendly to us and extremely accommodating when our flight got cancelled. We were very happy with the service from CROATICA and would definitely use it for our next rental in Croatia. The apartment was very clean and well equipped and the terrace was also very pleasant. Location was perfect.."
Apartman Mar Deluxe 2**** (Seget Donji) »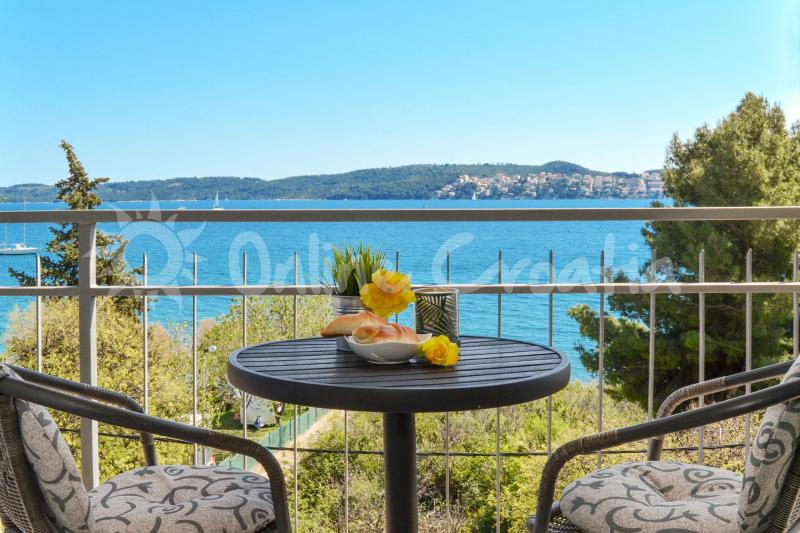 BROWNSWORD , United Kingdom (19.06.2010-26.06.2010)

"Mar deluxe 2 is a beautiful apartment, perfect for a couple seeking a relaxing, quiet holiday in a charming location. All equipment is new and of a high standard. The kitchenette is small but easily provides all you need for basic self catering. The apartment is immaculately clean and the double bed is very comfortable. Anna-Maria, the owner lives on site and is extremely helpful but gives guests the privacy expected in your own private accommodation. Access to local amenities is very easy and the water taxi to Trogir is a pleasure to use in the evening. All in all, a highly recommended location and accommodation!."
Apartman Marija 1 (Dubrovnik) »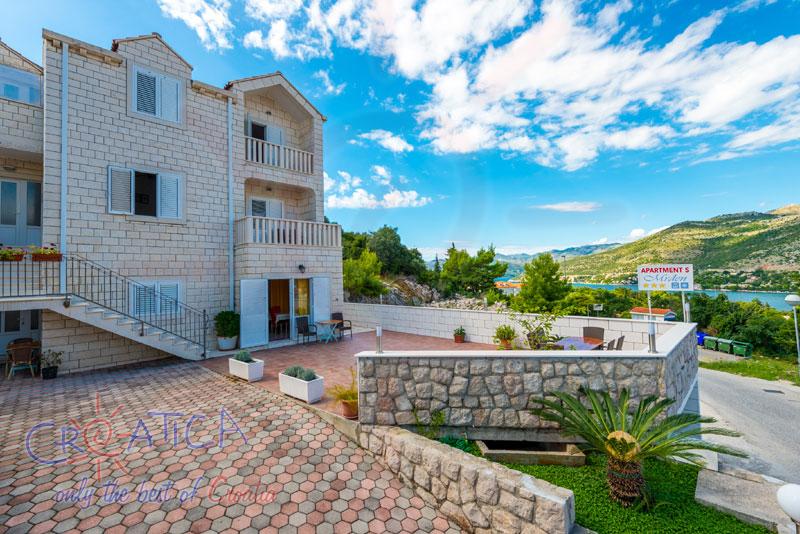 Callum W., United Kingdom (03.06.2010-10.06.2010)

"We really enjoyed our stay and found the people of your country to be very approachable and helpful! I would be happy to reccomend the apartment to a friend. Loved watching the ships coming into the port and the apartment stayed cool because of its position. Clean apartment, good space for a couple and quiet, value for money. I would also trust Croatica again, I found dealing with you over the internet very easy!."
Apartman Nene (Dubrovnik) »
Apartman 2 Palms (Dubrovnik) »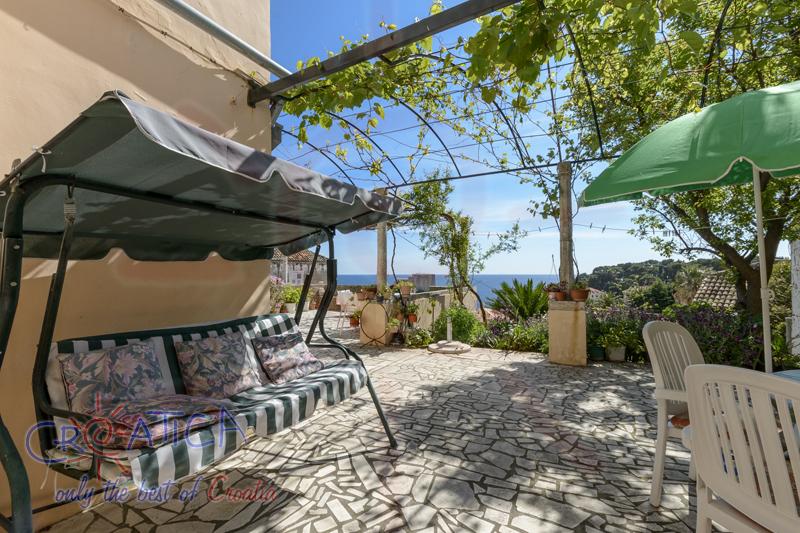 Corrado C., Italy (25.08.2009-28.08.2009)

"Volevo scriverle per ringraziarla per la disponibilità e per il servizio offerto da Croatica. La vacanza è andata molto bene e anche le sistemazioni offerte sono state molto piacevoli. Consiglierei sicuramente ad un amico ognuna delle sistemazioni offerte e mi affiderei sicuramente a Croatica nel prossimo viaggio. Appartamento molto carino e con un bel patio esterno in cui si può cenare in assoluta tranquillità. L appartamento è dotato di tutti i confort. I proprietari sono molto disponibili. La posizione è molto buona, nelle vicinanze della città vecchia. La spiaggia è un pò distante ma il servizio di autobus è molto efficiente.."
Apartman Hrabar Longo (Trogir) »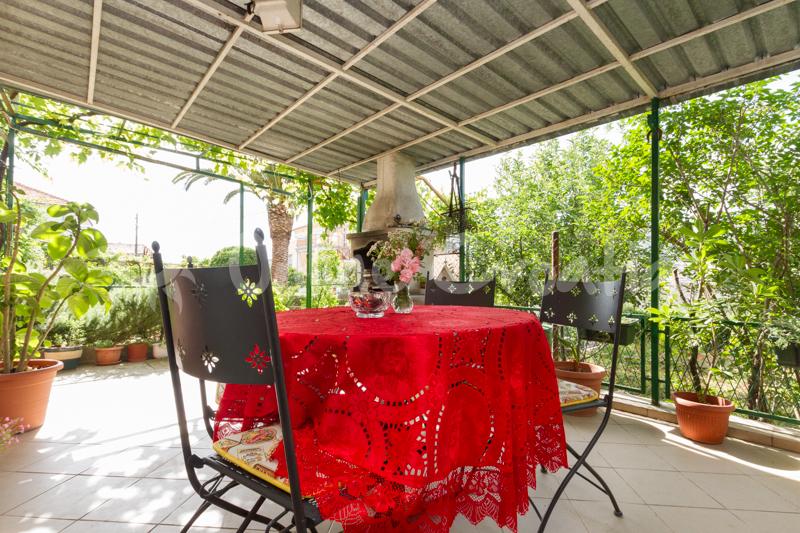 Catalin , Romania (21.08.2009-29.08.2009)

"Our holiday in croatia , in apartment hrabar longo was great . I already recommended apartment to friends . It is my 3th year i used apartments taken from croatica and i trust all the services . probably next year i will be again in croatia . My ratings are 5 for equipment and location and 2 for beach near . But it is normal taking the fact that is near harbor of trogir . So apartment was great .Thank you one more time and see u next year .All the best."
Apartman Marija 1 (Dubrovnik) »
Studio Angie 2 (Korčula) »
Apartman Paula 1 (Okrug Gornji) »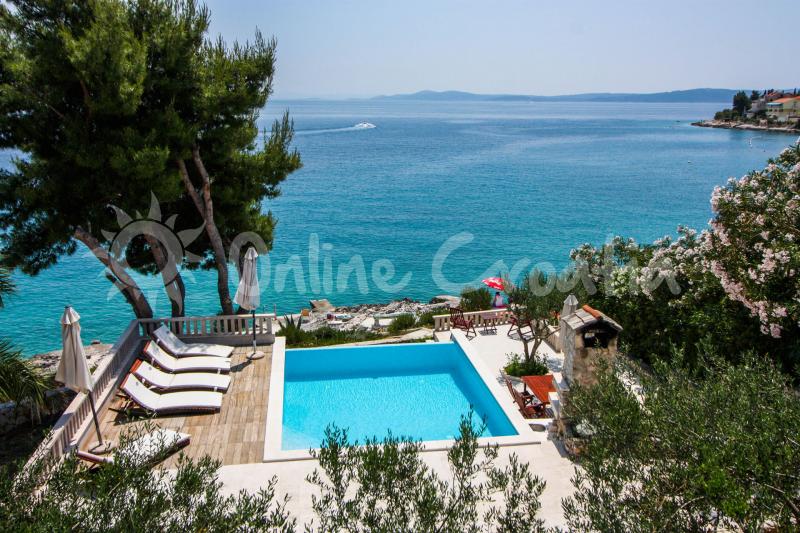 Maria R., Italy (16.08.2009-23.08.2009)

"Ci siamo trovati benissimo, l appartamento molto carino e pulito i proprietari fantastici, la sto consigliando a tutti per l acqua di mare è bellissima, preferivo solo la spiaggia di sabbia però devo dire che siamo stati benissimo. Sono rimasta molto contenta.."
Apartman Stanka 2 (Mastrinka) »
Apartman Olivera 1 (Okrug Gornji) »
Apartman Mirela 2 (Seget Donji) »
Apartman Romantic (Dubrovnik) »
Apartman Ljiljana 4 (Okrug Gornji) »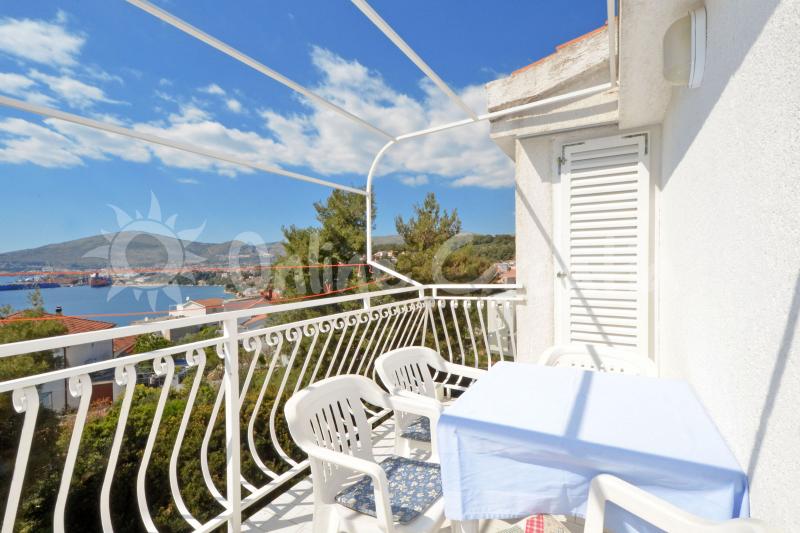 Cristina G., Italy (14.08.2009-21.08.2009)

"L appartamento è situato in una zona tranquilla, un pò in salita, a breve distanza dal centro del paese, dalla spiaggia, dal supermercato. L appartamento è di dimensioni giuste per una vacanza di 4 persone e ha un bel terrazzo con vista panoramica. La casa è molto pulita. I padroni di casa che vivono nello stesso condominio in cui è posto l appartamento sono veramente persone molto gentili, disponibili e accoglienti. Assolutamente siamo rimasti molto soddisfatti della nostra vacanza. Grazie."
Apartman Lapad (Dubrovnik) »
Apartman East (Koločep) »
Corrado C., Italy (14.08.2009-20.08.2009)

"Volevo scriverle per ringraziarla per la disponibilità e per il servizio offerto da Croatica. La vacanza è andata molto bene e anche le sistemazioni offerte sono state molto piacevoli. Consiglierei sicuramente ad un amico ognuna delle sistemazioni offerte e mi affiderei sicuramente a Croatica nel prossimo viaggio. Appartamento East c`e splendida vista sulla baia di Kolocep. L\'appartamento ha un balcone molto ampio in cui si può cenare ed ammirare il tramonto. I proprietari sono molto disponibili e cordiali. Il posto è davvero tranquillo e rilassante.."
Villa Maslina 2 (Okrug Gornji) »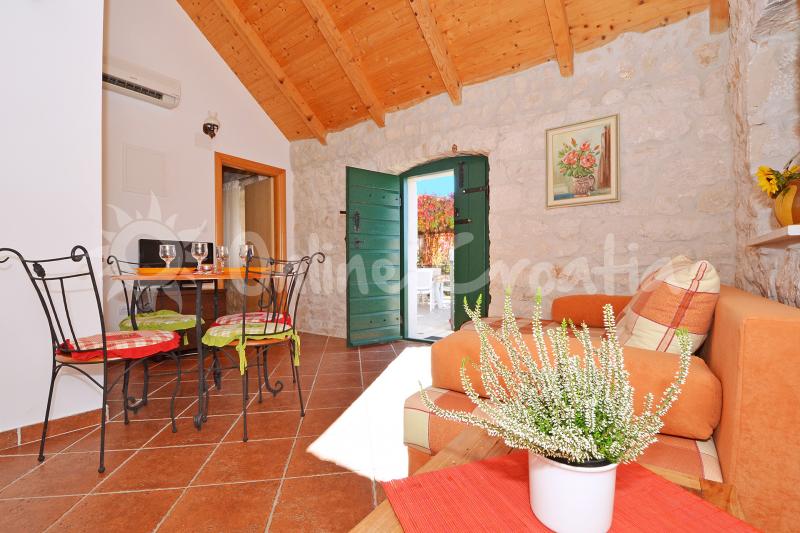 SERGIO R., Italy (13.08.2009-20.08.2009)

"IL TEMPO SULL\' ISOLA DI CIOVO SCORRE VELOCISSIMO, TRA UN MARE PULITISSIMO, CON DEI COLORI MERAVIGLIOSI, E PINETE DOVE CI SI PUO\' ABBONDARE BEATAMENTE ALL\' OMBRA DI UN ALBERO. CASA IN PERFETTE CONDIZIONI, ARREDATA CON GUSTO, CON UNA TERRAZZA MERAVIGLIOSA DOVE SI POSSONO TRASCORRERE DELLE SERATE PIACEVOLISSIME, SIA PER L\' AMPIEZZA DELLA STESSA, SIA PER L\' INCANTEVOLE PANORAMA. I PROPRIETARI SONO STATI GENTILISSIMI, DISCRETI E GENEROSI ( IL VINO E LE GRAPPE CHE CI HANNO FATTO TROVARE AL NS. ARRIVO ERANO OTTIME ) , PURTROPPO PER VIA DEL MIO INGLESE SCADENTE NON HO POTUTO INTAVOLARE NESSUN DISCORSO ( PECCATO ). INOLTRE A POCA DISTANZA C\'E\' TROGIR, UNA BELLISSIMA CITTADINA DOVE SI MANGIA BENE E DOVE SI POSSONO FARE LE ORE PICCOLE IN COMPAGNIA DI BELLA GENTE. SICURAMENTE CONSIGLIEREI AD UN AMICO IL VS. SITO PER LA VS. PROFESSIONALITA\' E DISPONIBILITA\'. CORDIALI SALUTI. ."
Apartman Stanka 1 (Mastrinka) »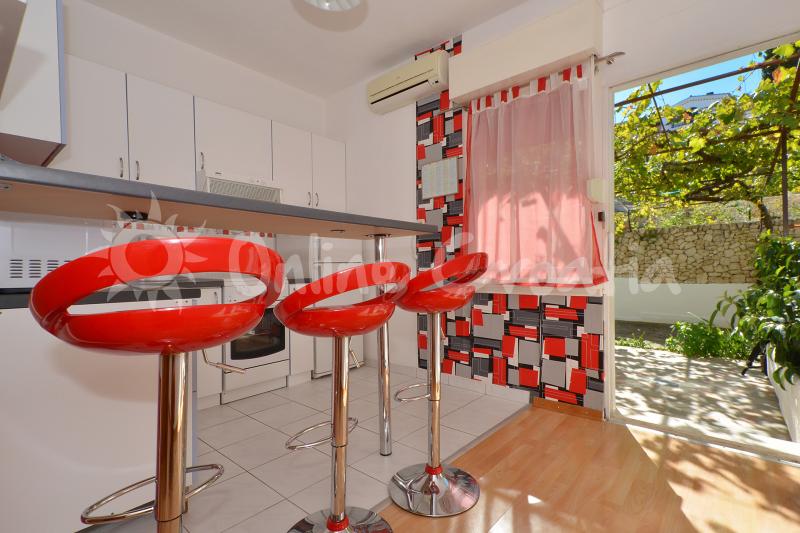 Mary E., Italy (13.08.2009-22.08.2009)

"è stata una vacanza fantastica!!! sole, mare, relax, ma anche cultura, conoscenza di luoghi e persone nuovi! Appartamento è davvero gradevole, funzionale e praticamente sul mare! Gode inoltre di una posizione strategica in quanto vicinissimo a Trogir, splendida città da cui è possibile spostarsi per raggiungere Split (altro capolavoro!) e, in barca, spiagge e luoghi incontaminati. L appartamento è perfettamente corrispondente alla descrizione di Croatica, il cui staff è sempre disponibile per ogni informazione o curiosità. In casa c è tutto ciò di cui si può aver bisogno (tranne lo scolapasta e la macchinetta del caffè che per noi italiani sono fondamentali!) e la sig. Stanka è una persona deliziosa con la quale si può parlare.....pur non conoscendo il croato! Caratteristica, questa, che abbiamo riscontrato con piacere un pò in tutte le persone con cui venivamo in contatto! Sarebbe bellissimo poter ritornare in Croazia, e se così sarà ci affideremo sicuramente a Croatica!!!."
Apartman Tanja 1 (Slatine) »
Apartman Mar Deluxe 3**** (Seget Donji) »
Apartman Paula 3 (Okrug Gornji) »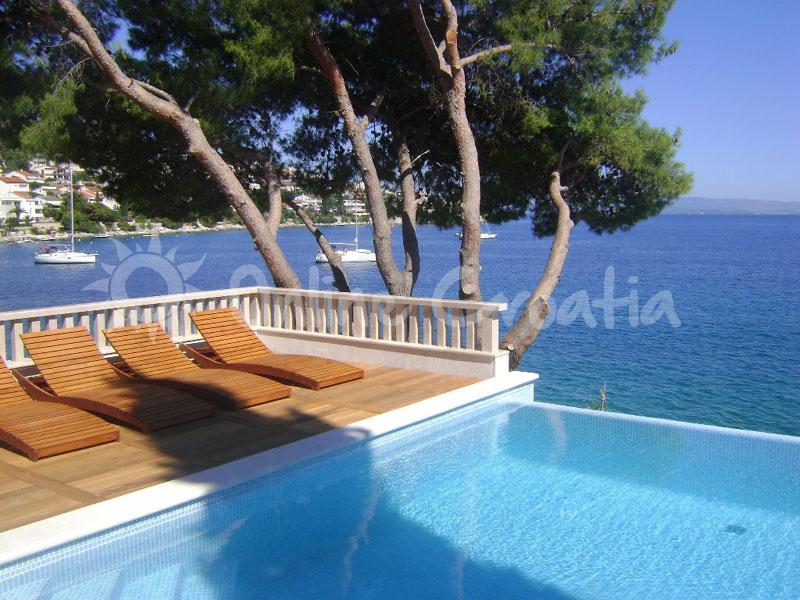 Stefania B., Italy (09.08.2009-19.08.2009)

"Innanzitutto vorrei ringraziare Croatica per averci suggerito questo splendido appartamento che consiglierei a tutti. Sembrava di essere in un paradiso terrestre: la casa è immersa nel verde con una piccola pinetina, dotata di sdraio e barbecue dove poter fare delle rilassanti sieste; ha l accesso diretto al mare (ovviamente scoglio, in Croazia è molto difficile trovare la sabbia) e la mattina avevamo la fortuna di svegliarci con il rumore delle onde che si infrangevano sugli scogli. Il posto è silenzioso e l appartamento è dotato di tutti i confort. La signora Paula e suo marito Ivan sono due persone carinissime. Il giorno della nostra partenza avevamo le lacrime agli occhi: impossibile rimanere indifferenti davanti a un simile spettacolo della natura....ci torneremo sicuramente!!!!Grazie ancora Croatica, sarai il nostro riferimento per le nostre future vacanze in questa terra meravigliosa....Ciao, Stefania (30 anni), Fabio (33), Andrea (31) e Francesca (28).."
Apartman Charm (Mastrinka) »
Slavica Rogoznica 1 (Marina) »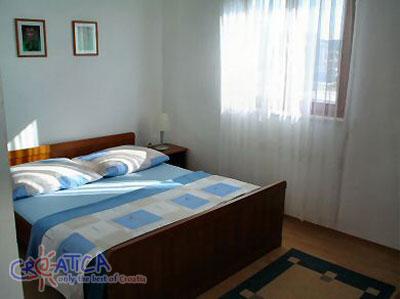 LORENZO R., Italy (08.08.2009-14.08.2009)

"Grande Ospitalità dei Proprietari(in particolar Modo del figlio ). La posizione dell'appartamento è Buona ed il mare è stupendo. Per chi vuole divertirsi c'è una bella discoteca(molto grande) a circa 4 km. Il collegamento da Spalato è comodo anche se molto trafficato. L'ultimo tratto per arrivare all'appartamento è sterrato per circa 1 km quindi sarebbe ottimale asfaltarla. Però, nel rapporto Qualità/Prezzo va bene! ."
Apartman Sanda 1 (Okrug Donji) »
Villa Kolocep 4 (Koločep) »
Villa Maslina 2 (Okrug Gornji) »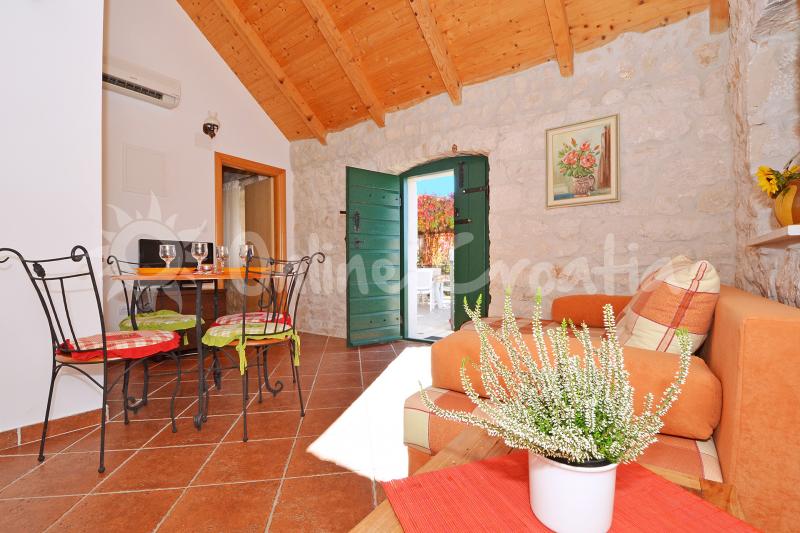 Nicole K., France (29.07.2009-12.08.2009)

"The apartment was the ideal place for us, not very far from the supermarket, post offices etc. We had the choice between several beaches on the East or West side which could be reached by foot. The apartment has also a wonderful view from the big terrace from where you can see the sunset and the sea. There are even 3 bikes belonging to it which can be used at any time and without paying additional fees. The owners are very friendly and eager to help you in all kinds of situations. We would love to come back. ."
Apartman Sara (Dubrovnik) »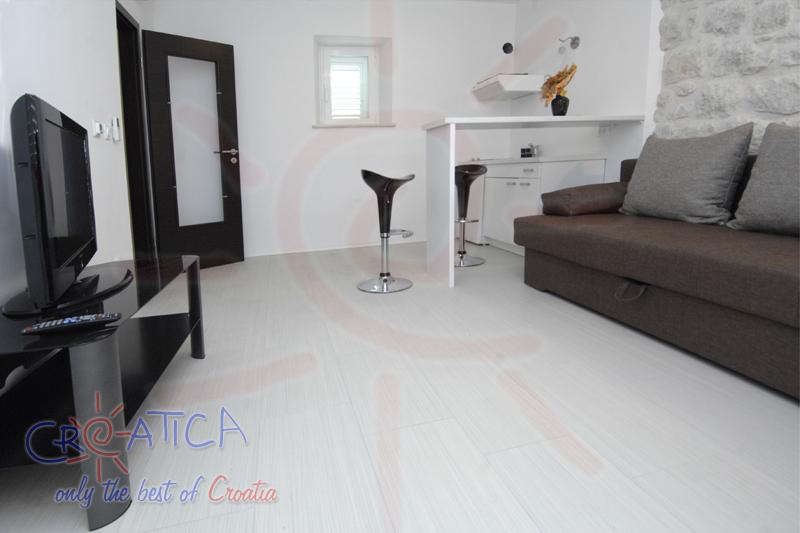 Richard B., United Kingdom (28.07.2009-07.08.2009)

"The moment we walked into the apartment we fell in love with it. It is very clean, comfortable and well equiped in a fantastic location justminutes away from the Old Town one way and the beach the other. Apartment Sara was a wonderful base for an amazing hoilday in a beautiful place and we can\'t wait to go back!."
Studio Mandic**** 2 (Mastrinka) »
Apartman East (Koločep) »
Anabil M., United Kingdom (21.07.2009-27.07.2009)

"I just got back yesterday from Croatia. My friend and I absolutely loved Apartment East. It was so relaxing sitting on the balcony enjoying the stunning view at all times of the day. Wonderful sunsets!! There was just enough room for both of us not to feel cramped or in each others way too, so that was good.Absolutely recommend 100%.."
Apartman Splendid (Župa Dubrovačka) »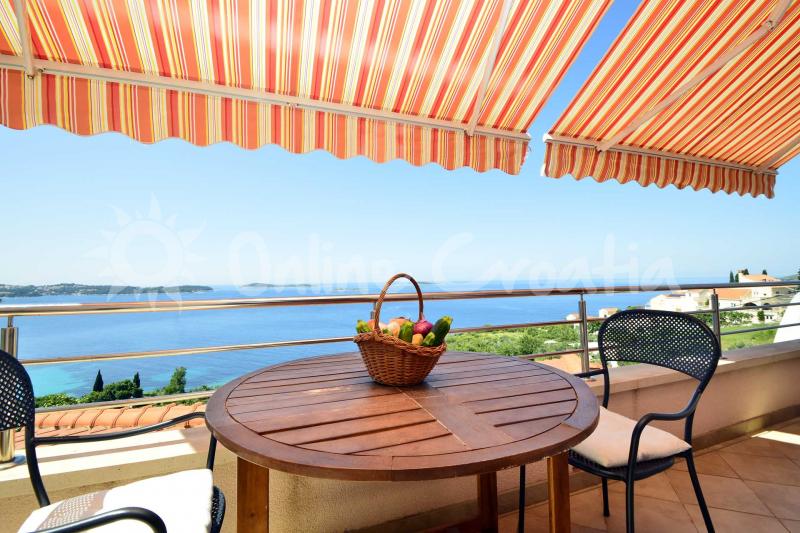 Jessica Z., Belgium (12.07.2009-19.07.2009)

"Very clean, very comfortable, wonderful view. Well equipped, well connected with Dubrovnik and Cavtat via the bus, so no car necessary but still countryside peace. Luci and family are very helpful and kind. The air conditioning in the living room/kitchen was a real plus on some days. Will never forget what an easy and beautiful vacation we had here. ."
Apartman Stone (Dubrovnik) »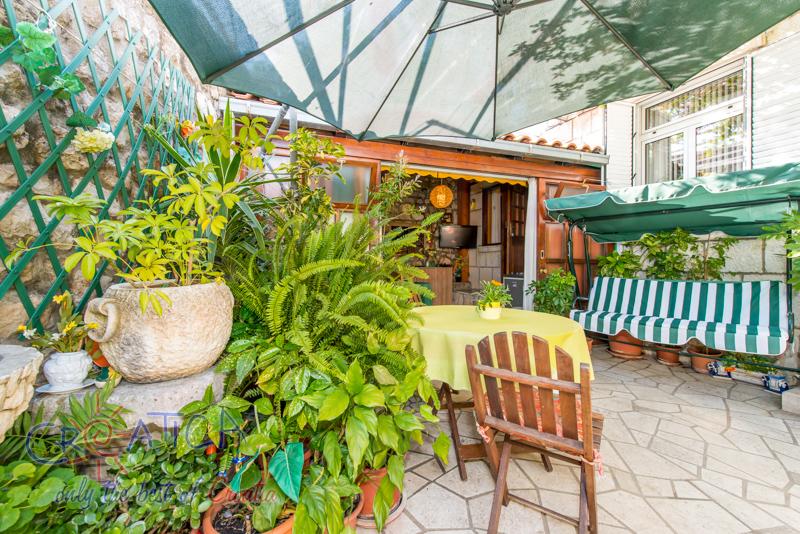 Christian M., France (01.07.2009-31.07.2009)

"The appatment was perfect ,clean,air -conditioning ,near the old DUBROVNIK center. Madam very frendly, very smilling, adorable, big pleasure to stay in her flat , perfect,nothing miss,no problem to recommend this flat for friends. We can trust on Travel Agency Croatica. ."
Apartman Sara (Dubrovnik) »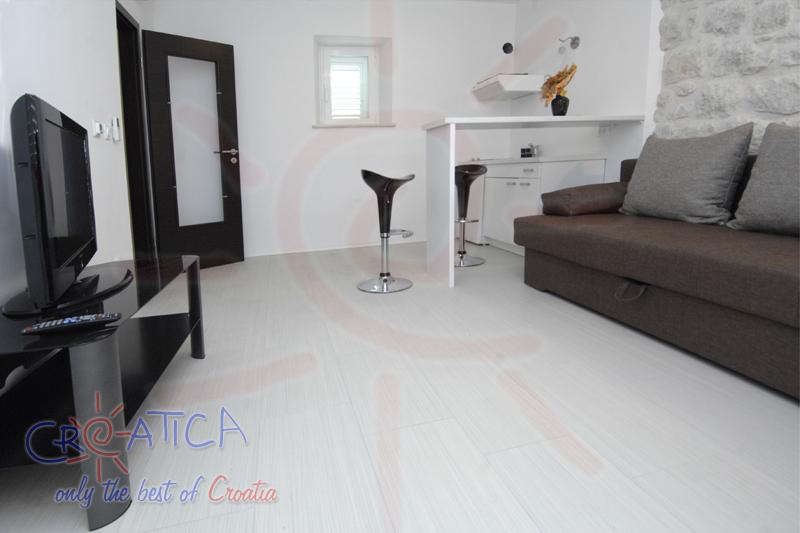 Elizabeth G., United Kingdom (10.06.2009-16.06.2009)

"The apartment was comfortable, clean, newly renovated, well equipped and had everything we needed for our 6 days stay. The apartment was just a short distance outside of the old town, but away from the tourist noise. Excellent location. The location beach club was great. We enjoyed the facilities very much. The food and service was excellent. CROATICA provided excellent service to us in finding a holiday rental.."
Apartman Lukre 2 (Dubrovnik) »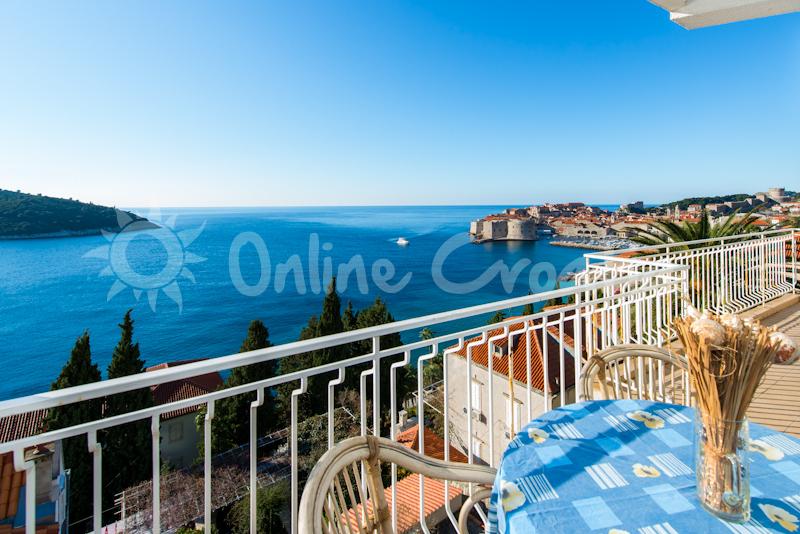 Bridget H., United Kingdom (07.06.2009-14.06.2009)

"It was very clean, the bed was extremely comfortable and the bathroom excellent. I often go to Greece and have never had such a good apartment there. The view was magical so the location was perfect. The price was just right. Much better than staying in a hotel. We really had the best holiday ever. I have attached a photo I took from the balcony. We spent a lot of time on the balcony watching the ships go by and enjoying the view. Thank you so much for your hard work. We look forward to coming back again next year and will definitely book the same apartment. ."
Apartman Old Town 2 (Dubrovnik) »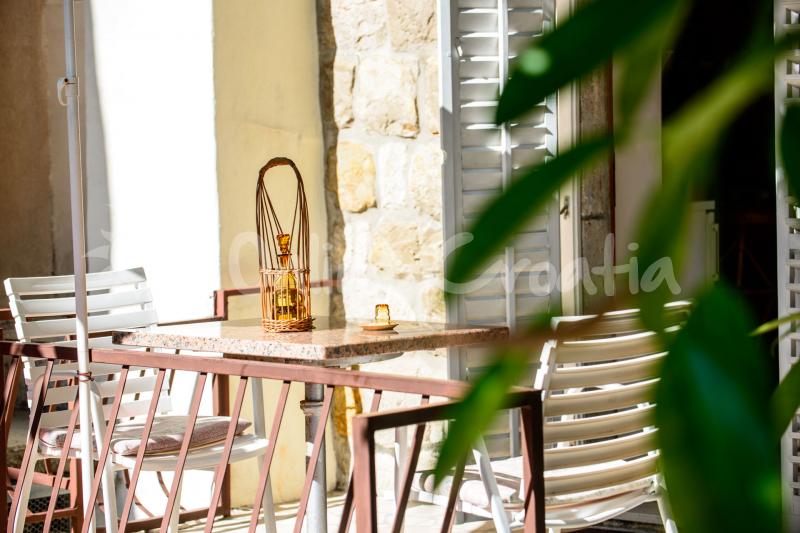 Kate D., United Kingdom (11.04.2009-18.04.2009)

"We would definitely recommend this apartment to a friend. Our impression of the apartment: The owner was very helpful and the apartment was very c lean and well equipped with everything that you need. The shower facilities all worked very well. The apartment is really charming, in a lovely quiet area of the Old Town within easy reach of lots of tourist attractions and with its own restful balcony area. Owing to its fantastic position with a great view of being near to the city wall of Dubrovnik, the apartment can only be reached by climbing a number of steps. We really enjoyed this unique position as it lent the apartment atmosphere and also peace and quiet! but this fact that you have to walk quite a number of stairs to reach it, may need to be in the information about the apartment so that future renters know that. We would trust CROATICA with a future rental on the basis of this experience. ."
Apartman Mare 1 (Dubrovnik) »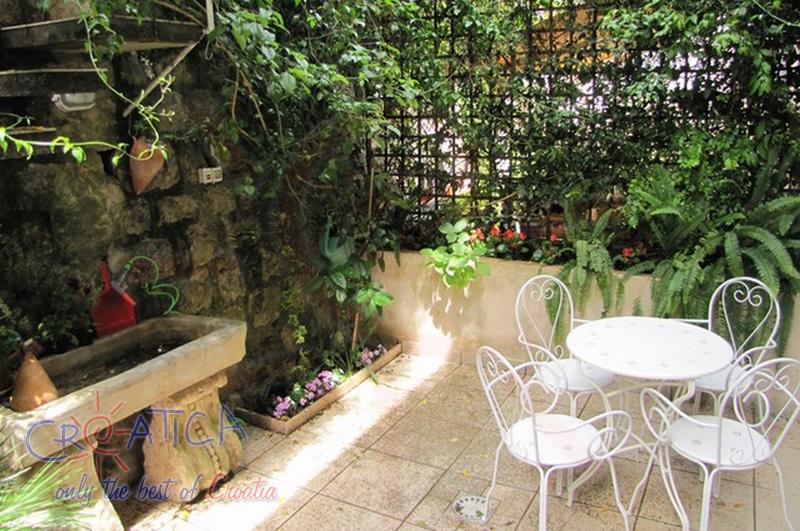 Dorothy C., United Kingdom (19.09.2008-22.09.2008)

"We had a wonderful stay in Dubrovnik and really enjoyed Apartment Mare which is very well situated. In fact I do not think I spotted a better location for us. It was nice not to have to climb dozens of steps but just stroll up a gentle inclined road. The ground floor apartment which we stayed in was very well fitted out, was comfortable and fulfilled all our needs. The one drawback was it was a dark and I do like the light. When we were there we viewed the apartment on the first floor and we thought that was superb. Sennen, the owner, was fantastic - she was very helpful and informative, and we feel she is a new friend.During the booking process, whenever I contacted you by email you were extremely helpful and quick to respond and I cannot fault your service. It was excellent. ."
Apartman Dubravka 2b (Okrug Gornji) »
Margaret j., Australia (15.09.2008-21.09.2008)

"We were delighted with Apartment Dubravka. We would recommend it to a friend. The apartment was excellent and we would rate it 4.5. It was well equiped (except for maybe a toaster which Australians tend to use at breakfast). The apartment was very nice in appearance and very well appointed. The big balcony outside the kitchen was also very good.Dubraka was a wonderful host and had thought of many things that most apartments do not usually contain (eg. soap and toilet paper on arrival). Location was excellent and the beach was lovely. It was easy to get in to Trogir. Everything you might need was handy - supermarket, post office, bakery, bank machine, restaurants. We had a wonderful visit and we really thought Dubravka and her husband were the best people. You can confidently recommend the apartment to any client. We were very happy with Croatica and with all your help in particular. Your guidance and assistance made all this very easy for us.."
Studio Olive (Koločep) »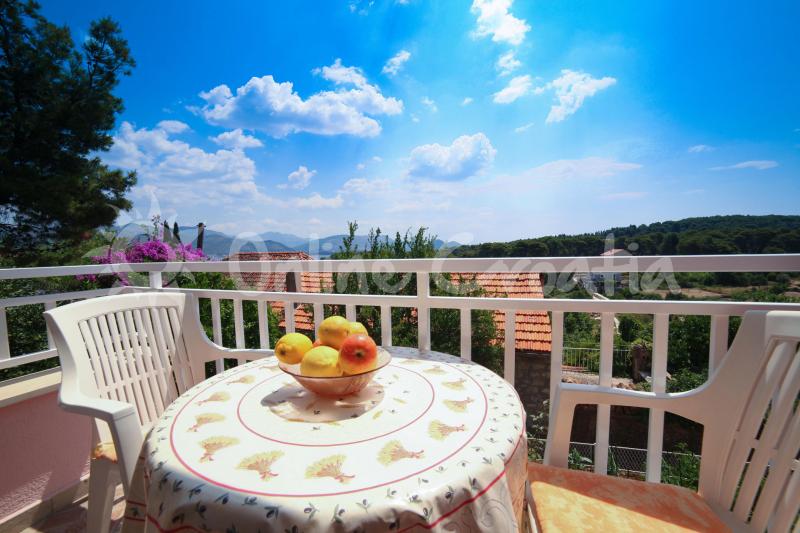 Clare N., United Kingdom (09.09.2008-16.09.2008)

"The apartment was perfect - it had everything we needed or wanted. It was very clean and new. The location was very quiet, ideal to just kick back and relax. The land lady was helpful and friendly. I would definitely recommend this apartment to friends and relatives. ."
Apartman Nene (Dubrovnik) »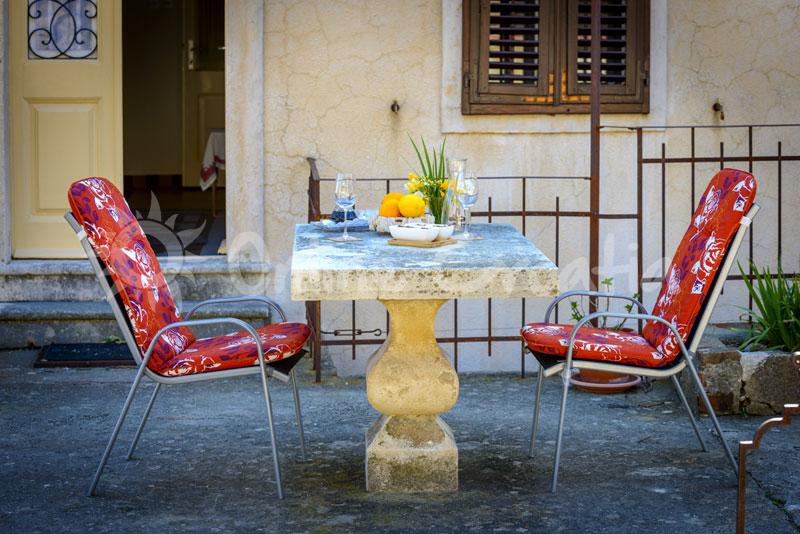 Ruth T., United Kingdom (07.09.2008-14.09.2008)

"I thought the apartment was very nice. It had everything I needed. Marija and her parents were extremely welcoming, but not at all intrusive. They allowed me to move in early on the day I arrived, which was really helpful, and they were fine about waiting for the final 30 Euros, which I had to get changed in the town. Marija speaks excellent English, which makes things a lot easier. I would certainly recommend the apartment to a friend. It was near to the centre of the old town, but because it was above the town it was nice and quiet. I have rented other apartments through the same web site and have never had any problems. ."
Apartman East (Koločep) »
Apartman Marija 1 (Dubrovnik) »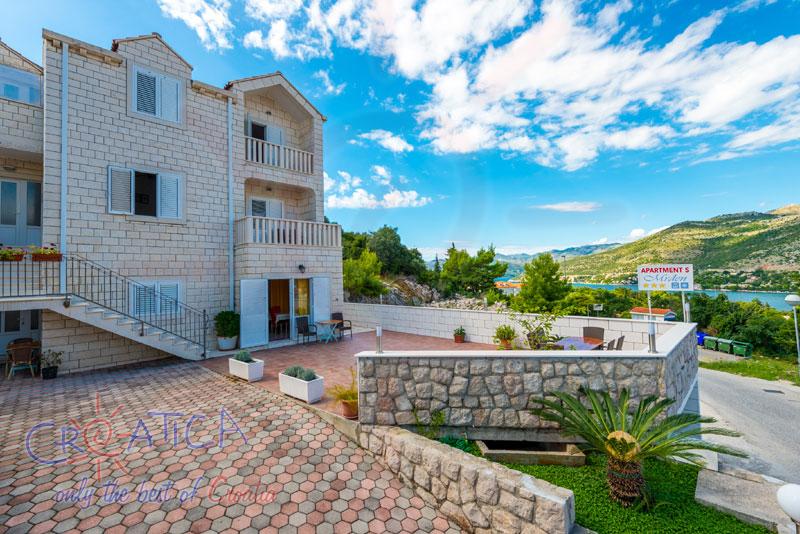 Gabriele P., Italy (18.08.2008-31.08.2008)

"L`appartamento era molto bello, sicuramente da consigliare, buonissima posizione, abbastanza vicino alla spiaggia. Lunico appunto da fare è relativo allequipaggiamento, un pochino povero, soprattutto per la mancanza della lavatrice. comunque siamo stati benissimo e ci affideremo ancora a croatica per un eventuale ritorno in Croazia.."
Apartman Irena (Okrug Gornji) »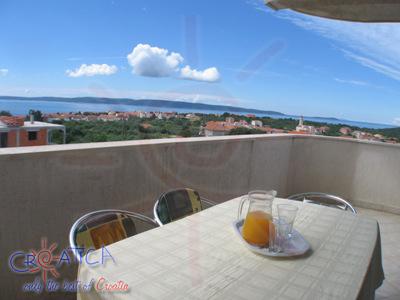 Valeria S., Italy (17.08.2008-24.08.2008)

"La casa è perfetta e la proprietaria davvero affabile e disponibile.La posizione dellappartamento è ottima per accedere alle spiagge più belle...è vicinissima a Trogir bellissimo borgo medievale. Spiaggia:quella piu vicina dista meno di un km ed è bellissima... Appartamento:perfetto pulito curatissimo fornito di ogni comfort e molto spazioso. Non ho avuto alcun tipo di problema con Croatica...sono stati veloci e chiari anche per i pagamenti.."
Apartman Klara (Okrug Gornji) »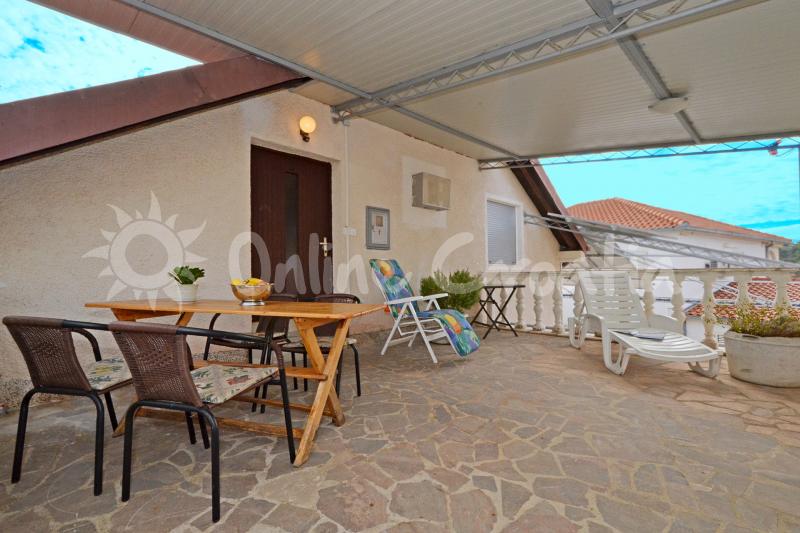 Luca P., Italy (17.08.2008-24.08.2008)

"Appartamento comodo e completo di tutto il necessario, ambiente famigliare , proprietari cordiali e sempre disponibili. appartamento in ottimo stato. Posizione : buona. paese tranquillo con tutto il necessario. Spiaggia :vicina ; anche le spiagge migliori sono a pochi minuti di macchina.."
Apartman Aniva 1 (Okrug Gornji) »
Apartman Sarah (Trogir) »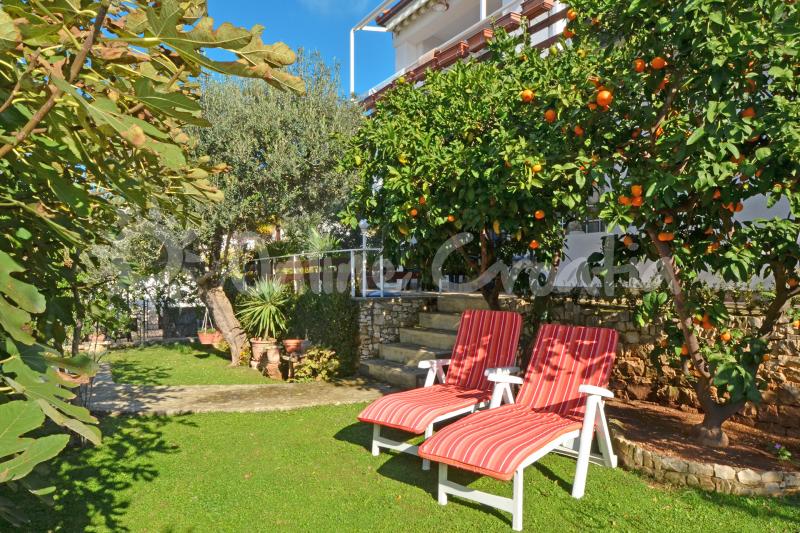 Roberto L., Italy (16.08.2008-23.08.2008)

"The apartment is part of a very beautiful and cosy house. The garden in front of the house is very well cared for and arranged with taste. The barbecue comes very handy too. The house is situated only at 30 m from the road, but the location is very quiet so you can enjoy fully the garden and the terrace. The owners are also very discrete and nice. The apartment is nicely decorated and is well fit for 6 people, the living room is big enough to acommodate everybody. There is a small market very close to the house and also a couple of affordable restaurants. However, there is some distance (20 minutes on foot) from the old town and the public transportation is inexistent. The only road circling the island is very very crowded, so the car is to be avoided for everyday use, but most beaches and supermarkets are quite accessible on foot, so it is not a big drawback. ."
Apartman Mario 2 (Okrug Donji) »
Apartman Fabri 2 (Dubrovnik) »
Apartman Vinka 1 (Mastrinka) »
Apartman Akrap 1 (Mastrinka) »
Carlo I., Italy (12.08.2008-17.08.2008)

"Nonostante gli interni dell'appartamento siano confortevoli e ampi, la chicca di quest'alloggio è il terrazzo, molto ampio e vista mare che, nella stagione estiva, consente di fare colazione, pranzare, cenare e rilassarsi. Insomma, gli ambienti interni servono solo per cucinare e dormire. Il mare è sotto casa e la suggestiva città di Troghir dista solo 3 km, cinque minuti d'auto. Il proprietario parla l'italiano quel tanto che basta per scambiare qualche chiacchiera; persona cordiale ci ha dato diversi suggerimenti su sagre e feste che si svolgono nei dintorni.Certo che consiglierei la casa vacanza in oggetto ad un amico!."
Apartman Marino (Okrug Gornji) »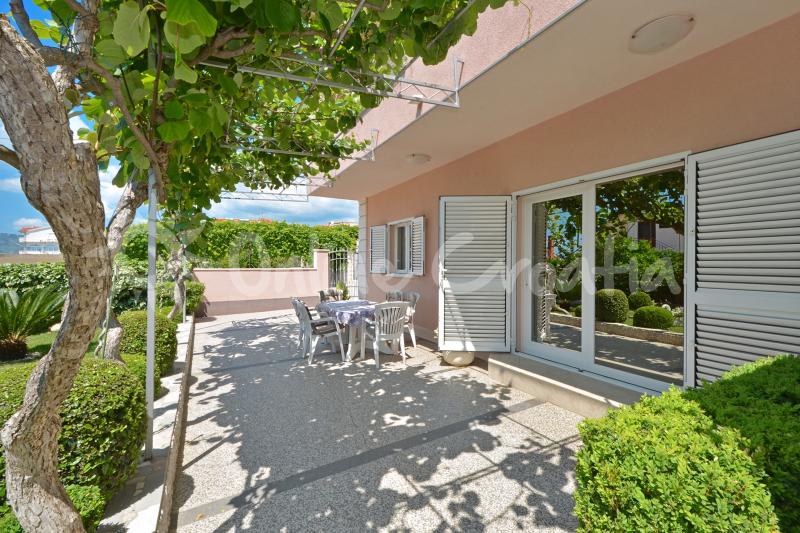 Daniela B., Italy (11.08.2008-24.08.2008)

"Il mio soggiorno in Croazia è stato molto piacevole,sia per la bellezza della località,sia per lappartamento. Innanzi tutto in una posizione molto vicina al mare ma anche ai princpali servizi necessari quali ristoranti e supermarket. Allinterno dellappartamento cera tutto ciò di cui si poteva avere bisogno,dagli elettrodomestici al necessario per cucinare,inoltre i proprietari erano estremamente disponibili e pronti a rispondere ad ogni nostra necessità. In conclusione si,mi affiderei nuovamente a Croatica per un altra vacanza.."
Apartman Irena (Okrug Gornji) »
Apartman Trogir 2 (Trogir) »
Apartman Paula 3 (Okrug Gornji) »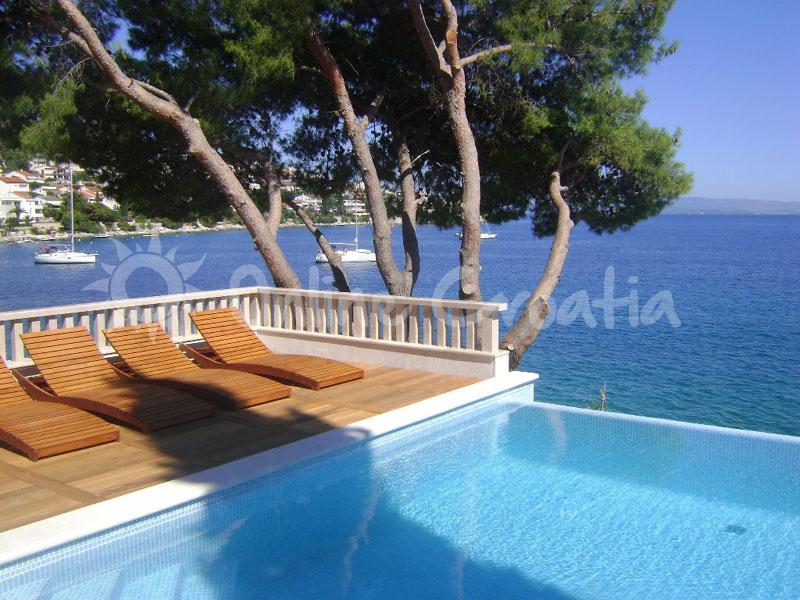 Antonio A., Italy (09.08.2008-16.08.2008)

"La nostra impressione della casa in cui siamo stati non può che essere positiva, siamo stati benissimo e il posto è veramente incantevole oltre ad essere molto tranquillo e poi ci siete voi, due persone veramente gentili e simpatiche.In quanto alle domande comincerò dalla prima: la mia risposta naturalmente è si la consiglierei ad un amico, in realtà lho già fatto.Si mi affiderei di nuovo a Croatica per le mie vacanze ma solo ad una condizione: che la casa mi venga concessa in un periodo che va dal martedi al martedi e non dal sabato al sabato come si fa di solito e questo proprio per il fatto che tutti partono in quei giorni e quindi il viaggio diventa unapocalisse io per esempio ho impiegato 17 ore per arrivare li da casa mia quando in realtà ce ne vogliono 7 in questo modo ti rovini le vacanze perchè fai il pieno di stress difficilmente smaltibile in poco tempo inoltre perdi 2 giorni come è capitato a me che sono arrivato il sabato alle 23,00 e sono ripartito il sabato successivo alle 4,30 del mattino.Per il resto posso rispondere a tutte le altre domande con un unica risposta anzi con un unica parola: Divino.Ora vi saluto e mi auguro di ricevere ancora le vostre mail oltre che rivedervi il prossimo anno. CiaoPS vi ho allegato 2 foto.."
Soba Kate 2 (Dubrovnik) »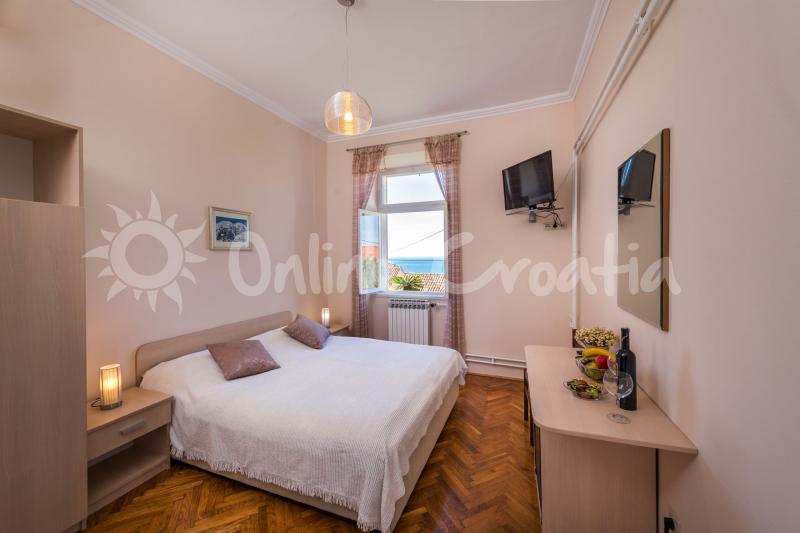 Carlo I., Italy (09.08.2008-12.08.2008)

"Oltre a rispondere alle domande di cui di seguito, ci tengo a ringraziarla per la Sua professionalità. Il soggiorno in Croazia è stato oltremodo piacevole, i proprietari degli appartamenti si sono rivelati persone cordiali, gentili ed ospitali; gli alloggi confortevoli e puliti. Ebbene posso affermare che le informazioni dell'agenzia CROATICA sono attendibili, pertanto, mi affiderei e mi affiderò alla agenzia in questione per i miei prossimi viaggi. Le camere sono ampie, nuove ed arredate con stile. Ognuna ha un bagno di pertinenza, un ampio armadio, un comodo letto matrimoniale, una scrivania, il televisore con l'antenna satellitare, l'aria condizionata e il frigorifero. Entrambe le camere affacciano sul giardino di appartenenza dell'abitazione consentendo il più assoluto silenzio. Agli ospiti è consentito fruire sia della cucina che del giardino posti al piano sottostante le camere. Dalle finestre si ha una splendida veduta del mare e del castello di Dubrovnik. La location è provvista di parcheggio privato ed è sita a 5 min. a piedi dalla città antica, pertanto non c'è bisogno di muoversi con l'auto. La spiaggia non è molto vicina sebbene questo non risulterebbe uno svantaggio in quanto è consigliabile spostarsi sulla costa verso Ragusa, a sud di Dubrovnik per vedere graziosi paesini e scoprire delle meravigliose calette.Le porgo i miei più cordiali saluti e l'auspicio di poter usufruire nuovamente del Vostro servizio.."
Apartman Nina 3 (Vinišće) »
Apartman Iva 2 (Mastrinka) »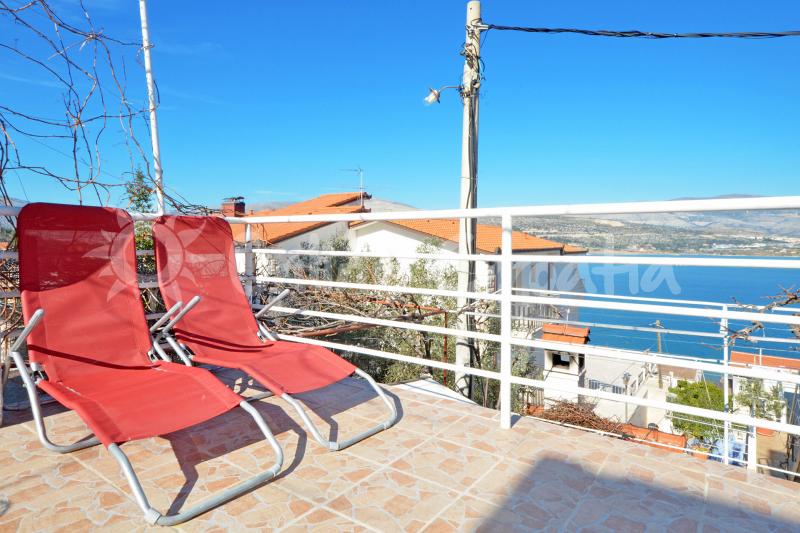 Viktoriya P., Ukraine (09.08.2008-23.08.2008)

"The apartment and the hosts were extremely nice. They made us love Croatia. We had a unique opportunity to feel what these country was about. They were so helpful and hospitable so my daughters and us were sad to leave. The location is OK though, not far from the wonderful Trogir, but the village is so small that there is nowhere to go in the evening but Trogir is only 2 km. The beaches are clean and numerous. Overall, we were pleased with the apartment and especially with the hosts. And we thank you, dear Maja, for your good customer service and for helping this vacation come true. Thanks again!!! ."
Apartman Mario 1 (Okrug Donji) »
Apartman 2 Palms (Dubrovnik) »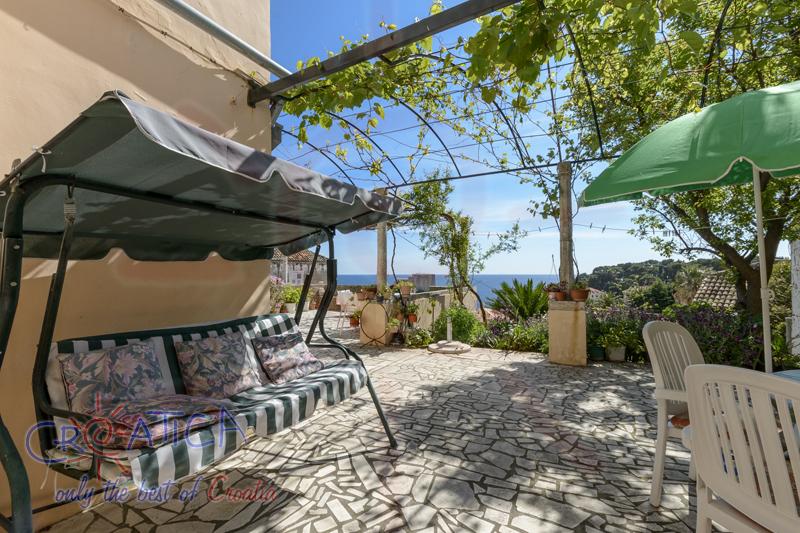 Shirley H., United Kingdom (09.08.2008-14.08.2008)

"Apartment was clean and had everything that we needed. The sofa bed for our children was excellent. However the view from the terrace was stunning. We really enjoyed sitting on the terrace in the morning and in the evening. The family we really nice and made us feel very welcome. We would absolutly choose Croatica again and we would like to thank you in particular for all the help you gave us. We will come back again and when we do we will contact you for help in finding accomodation.."
Studio Vinka 2 (Mastrinka) »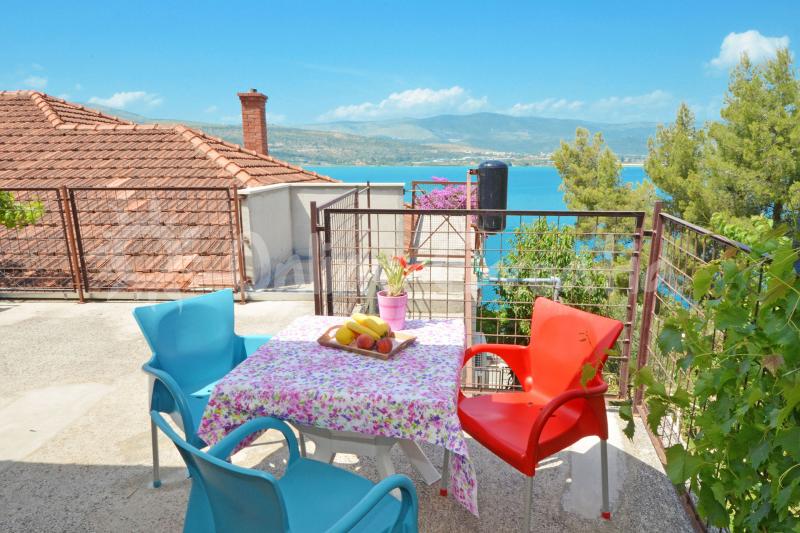 Aurimas K., Latvia (04.08.2008-14.08.2008)

"The house was great, the owners where super too :) they helped us with car problems and etc. We had a good time 14 of us rented whole house. The only thing that we did not expected was the road, that was not seen from photo ;) We all thought that this is a house on the seashore. But later we had no problems with that, it was just for first impression.The house is OK, not 5 star hotel ofcource, but it was what we were expected. I just can say that they need conditioning system in ALL rooms.I will trust Croatica for my next holiday; ofcource there was some doubt with paying advance to a company that I do not know, and thaat is far away from my home :) But everything was great, so I trust You, and if You will need recommendations for other Lithuanians, You can give my contacts ;)."
Apartman Katja 6 (Okrug Gornji) »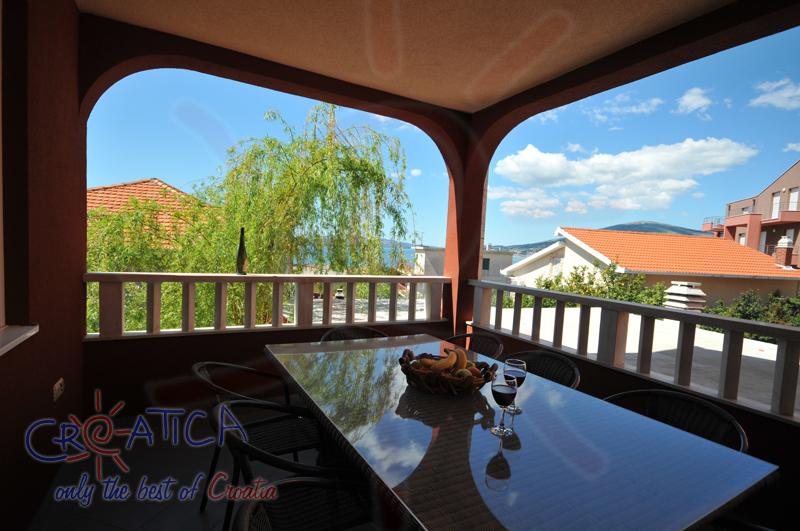 Sandro S., Italy (02.08.2008-09.08.2008)

"Equipaggiamento: Ottimo, mancava solo la macchinetta del caffè italiana (non siamo riusciti a trovarla in Croazia).Posizione: Vicina alla spiaggia e vicina a Trogir, che raggiungevamo in motorino (consigliato poiché c'è molto traffico per la città). Spiaggia: Piccola ed affollata, anche se il mare era molto bello. Inadatto per chi non sa nuotare poiché molto profondo.Molto bello l'appartamento, moderno ed arredato con gusto. Bellissima la vista dalle terrazze (molto ampie). ."
Apartman Nataly 4 (Okrug Gornji) »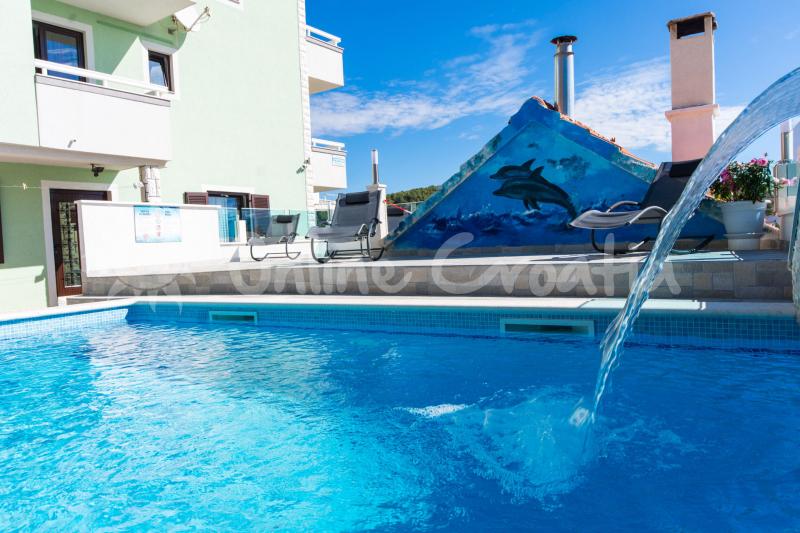 Goffredo A., Italy (02.08.2008-16.08.2008)

"L`appartamento è veramente carino, corrisponde alla descrizione presente sul sito internet ed è situato in posizione tranquilla. Il sig. Sveto Zaia e famiglia sono persone meravigliose, sempre disponibili e molto cortesi. Siamo rimasti veramente contenti del trattamento avuto. ."
Apartman Beach (Okrug Gornji) »
Soba Kate 1 (Dubrovnik) »
Apartman Kalea (Dubrovnik) »
Studio Ivanka 8 (Seget Donji) »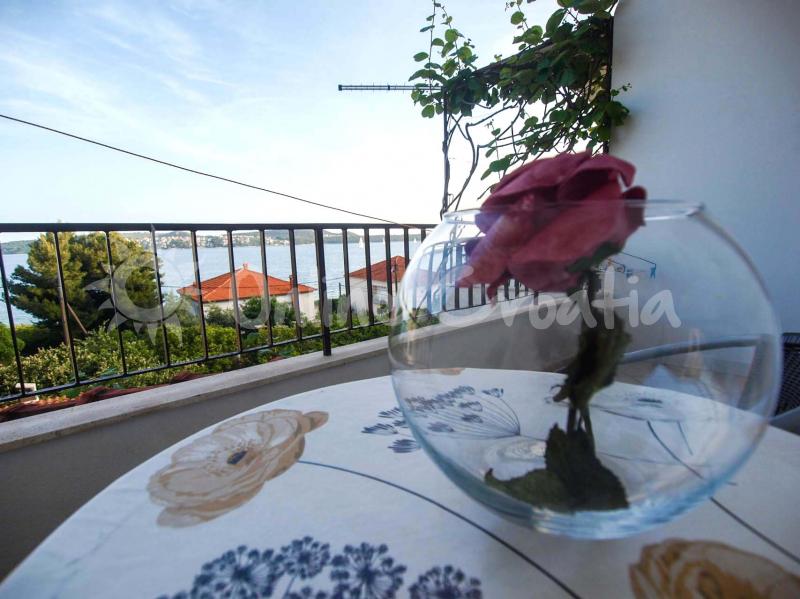 Greg P., France (28.07.2008-01.08.2008)

"A nice apartment with the required furniture to cook , it is not far away Trogir and Split so we had easily gone to these towns to visit. There is a very good view on the sea from the balcony. I have particulary appreciated it and to look the view while eating outside on the balcony. We have enjoyed our trip in Croatia and the time we have spent in Ivanka house. It s a beautiful country, so I think we will come again and I have already talked to friends about Croatia and also about this accomodation so I will not hesitate to communicate your internet adress to them.."
Apartman Marino (Okrug Gornji) »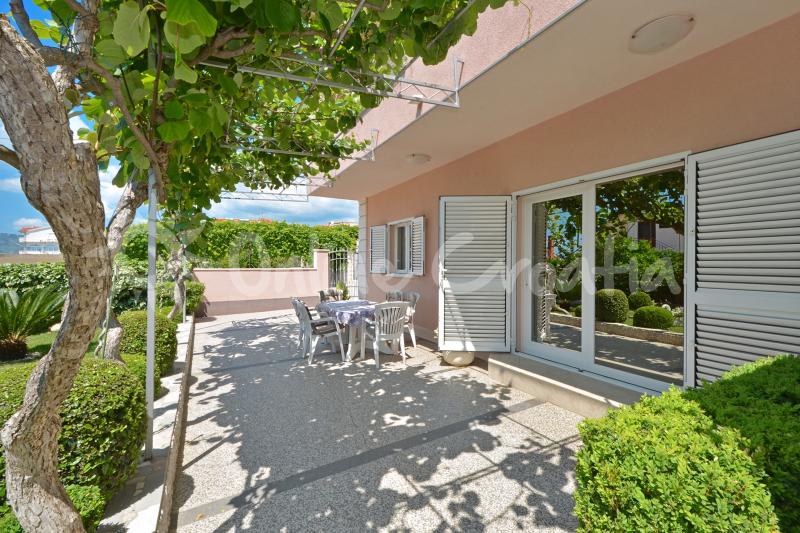 Phillippe B., France (28.07.2008-10.08.2008)

"We spent very good holidays in Ciovo, nice appartment, very kind landlord Christian who is a new croatian friend now ! All family was very happy , Trogir area is very nice, good weather etc ... all was perfect ! thank you again for your professionalism and my best regards to you and to christian if you see him in Ciovo ! Bye and see you on the net for next holidays !."
Studio Olive (Koločep) »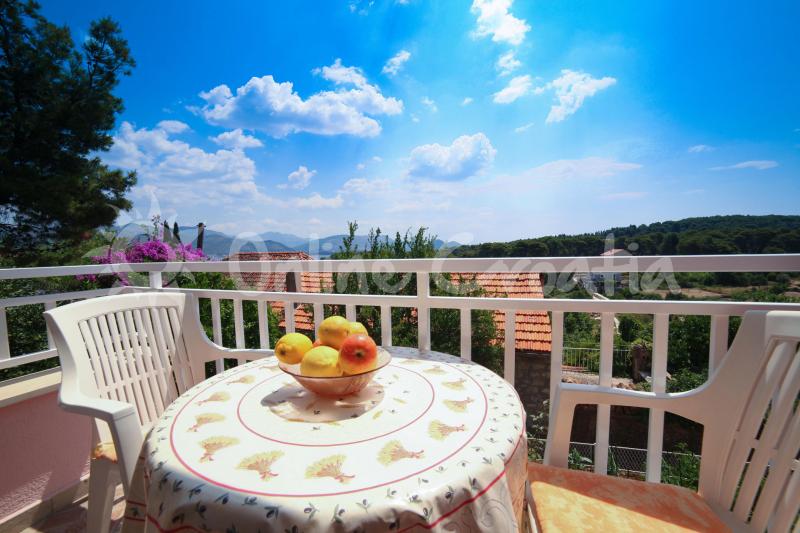 Mark G., United Kingdom (25.07.2008-08.08.2008)


"Three of us booked the Sunset and Olive studio apartments on Kolocep for 2 weeks in August 2008.

There are so many things to say but above all we valued the warmth and kindness of the people whose apartments we stayed in. We were met from the boat and the welcome could not have been warmer and kinder. Help with our bags and a friendly welcome to the beautiful apartments marked our beginning. The kindness and warmth of the family (who lived downstairs) truly marked the holiday for us. They made us feel like friends and not strangers and gifts like fruit from the garden made this a treasured experience.

The apartments could not have been nicer, beautifully maintained and presented, it was lovely to sit inside or outside on the balconies and enjoy the views. Whole experience , whether we were walking on the Island , swimming, sunbathing , visiting another Island or going into Dubrovnik was a pleasure. Our thanks to you for all the help you gave in arranging the holiday (first class service , the driver, the boatmen and the family who were so good to us).."
Studio Vranjica (Seget Vranjica) »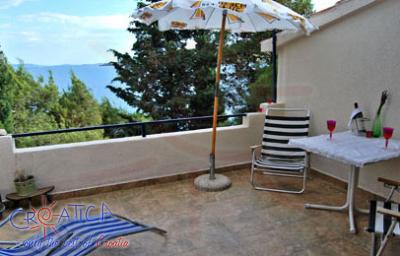 Jovan T., Macedonia, The Former Yugoslav Republic of (21.07.2008-02.08.2008)

"Jedino fali malo vise umjetne svetlosti, mozda i neki nosac zvuka (radio), sto nama i nije bilo neophodno.U nasem slucaju osvetljenje smo resili sa g-dinom Dankom. Inace sa domacinima kao sto su Vasi prijatelji, odmor moze biti samo uzitak. Pohvalili smo apartman i obitelj Sinovcic najmanje polovini Makedonije. U svakom slucaju nama je hrvatski Jadran favorit za godisnji odmor, a imajuci u vidu Vasu profesionalnost i uslugu, uzecemo slobodu da prvo Vas kontaktiramo kad se opet odlucimo za ovu destinaciju.."
Studio Doris (Dubrovnik) »
Apartman Hrvoje 1 (Dubrovnik) »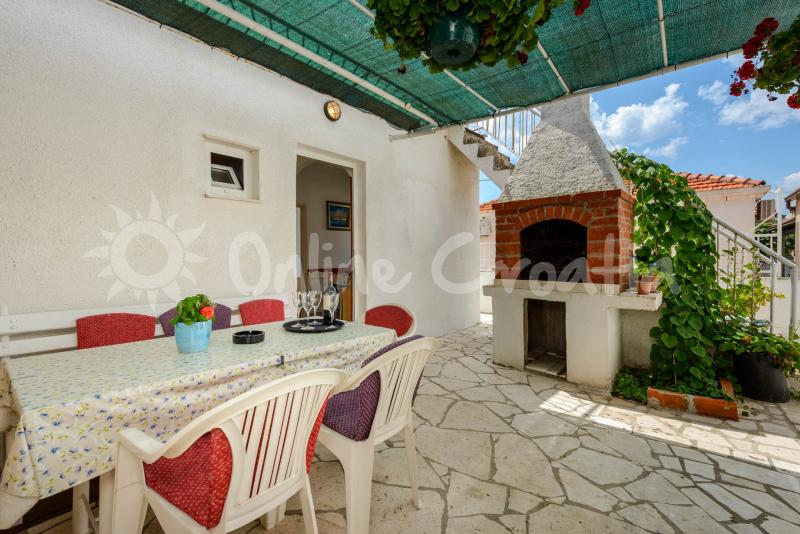 Mick G., United Kingdom (09.07.2008-16.07.2008)

"We had a lovely holiday and would definately recommend the apartment to like minded friends. It was a good base, very clean. We thought your service was excellent and if we returned to Croatia we would definately consider using you again. We did not do to well hunting out the beaches but we loved the plentiful rocky outcrops that were easy to access and good fun. Thank you."
Apartman Sergio (Dubrovnik) »
Apartman Mandic 1 (Mastrinka) »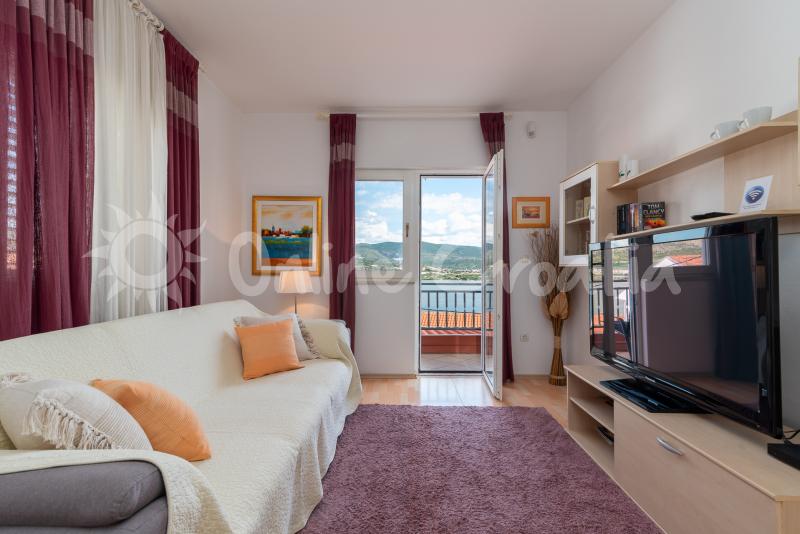 Julio C., Spain (03.07.2008-06.07.2008)

"The appartement has new equipment and furnishing. They are very kind and we were like at home. We arrived late in the night after some problems and they received us genial.The views from the appartment are wonderful. They showed us the other appartment upstairs for two or three people and was even better with a fantastic terrace.Trogir is magnificent.."
Soba Cvetka 2 (Dubrovnik) »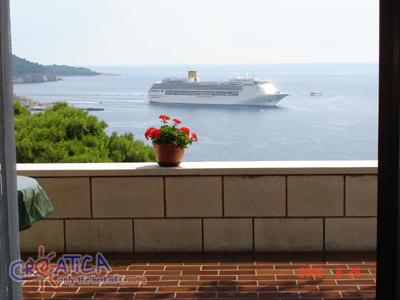 Alain C., Brazil (28.06.2008-01.07.2008)

"The room is large, clean and very pleasant with a gorgeous view on the sea. We had the entire apt to us so that there were no problem to do a little cooking. As for the Croatica travel agency, I would like to command your own work which has been precise, diligent and very important in determining our decision to go to Croatia. I do not forget the part you had in smoothing out a difficulty I had with my money transfer. All in all, we had a very good impression and will speak favorably of your agency and our vacation.."
Apartman Romantic (Dubrovnik) »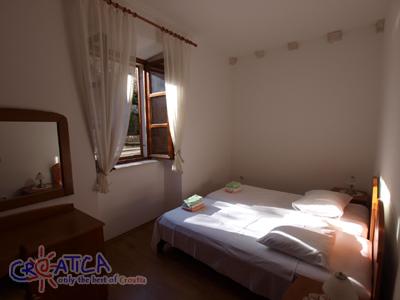 Erin S., United Kingdom (02.06.2008-09.06.2008)

"We loved Dubrovnik & we loved Apartment Romantic! I would come to Dubrovnik again - it is very beautiful with lovely, friendly people & very nice food!! I really loved the apartment Romantic. It was very clean with everything you could need for your holiday. The location is also fantastic, in the centre of the beautiful Old Town. Thank you for a wonderful holiday. ."